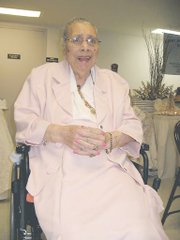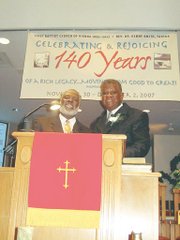 From a joyful worship service to an elegant catered buffet, the congregation of the First Baptist Church of Vienna celebrated its 140th anniversary with gratitude and grace.
The Rev. Keith Sherard gave the prayer of invocation, guest speaker Rev. Dr. Robert Smith, Sr. spoke from the pulpit, and Pastor Kenny Smith gave closing remarks and blessings.
Gladys Dean, 101 years old, has been a member of the church for 85 years, and recalls the days many years ago in which she walked across the Carter family's pasture, at Nutley and Courthouse roads, for baptisms. Her advice to young people? "Act nice and show love."
More like this story