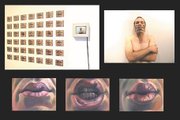 Send announcements, which are open to the public at no or minimal cost, to The Loudoun Connection, 7913 Westpark Drive, McLean, VA 22102 or e-mail to loudoun@connectionnewspapers.com. Deadline is Friday, two weeks before the event. Photos/artwork encouraged. For more information, call Matthew Razak at 703-917-6457. For additional entertainment listings, visit www.connectionnewspapers.com, E section.
Ongoing
<lst>"Discover Loudoun's Young Artists," the Loudoun County Public Schools student art show, hosted by The George Washington University Virginia Campus, through Jan. 23. The winter exhibit features two-dimensional, mixed-media works by approximately 75 student artists from Hillside, Legacy and Mill Run elementary schools and Eagle Ridge Middle School. There will be an artist recognition reception Thursday, Nov. 29, 6:30-8 p.m.
Gallery hours are 9 a.m.-6 p.m., Mondays-Thursdays, at The George Washington University Virginia Campus, gallery lounge, 20101 Academic Way, Ashburn. The reception is free and open to the public. Refreshments will be served. RSVP for the reception by Monday, Nov. 26, by e-mail to reservations@va.gwu.edu or by calling 703-726-3650.
Gallery 222, 222 South King St., Leesburg, presents "The Horse Show," an exhibit of equine paintings, drawings, sculpture and photography by six award-winning artists: Martha Cammack, Sandra Ehrenkranz, Dolores Daly Flessner, Penny Hauffe, Deborah Morrow and Carol Clay Ward. Exhibit dates are through Dec. 1. Call 703-777-5498 or visit www.gallery222.com.
More like this story