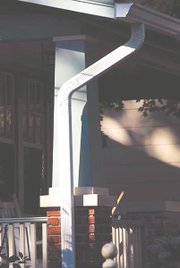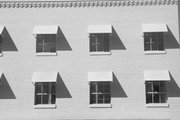 This month at the Vienna Art Center, Konrad Perlman is the primary featured artist; his photographs hang on the back wall. Drawing their influence from the world around him, his photographs showcase architectural patterns. There will be an opening reception for the October exhibits Saturday, Oct. 6, 4-6 p.m. Perlman's photographs will be on display through Oct. 27 at the center, 115 Pleasant St. NW, Vienna; the gallery is open Tuesday through Saturday, 10 a.m.-4 p.m. Visit www.viennaartssociety.org or www.konradperlmanphotographer.com.
<cl>Where are you from originally? New York City
Where are you living now? Washington D.C.
Who are your major artistic influences? Graphic Design, architecture, Charles Scheoler, Ed Weston and Andre Kertez
Any local community influences in your work? No
Other influences? Everything with pattern, color, abstraction, things unseen
What do you do when you aren't working on your art? Write graduate school curricula
When did you first get inspired to create art? 1958
Did you always know that you wanted to be an artist? No
Where do you do most of your work? Everywhere. I carry a camera most of the time.
What do you listen to when you work? Music
Is it reflected in the work you create? No
Favorite medium to use and why? Digital Photography
What would you consider the theme of the exhibit? Patterns, things unseen, the graphics of color, material and objects
What of you hope viewers get out of the show? People to become familiar with and inspired by my work
Do you have a favorite piece in the exhibit? No