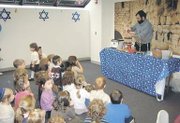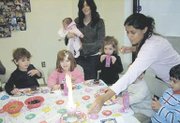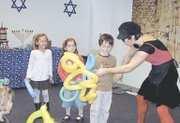 The Chanukah Wonderland is returning to Tysons Corner for 12 magical days from Sunday, Dec. 14 through Friday, Dec. 26. The Chanukah Wonderland is 4,000 square feet of Judaic activity and entertainment for the entire family and includes Chanukah programs and activities that will appeal to both children and adults.
Admission is free.
This holiday attraction is a project of Chabad Tysons Jewish Center.
"For 12 days this December, the Chanukah Wonderland will provide Jewish families in the area with the opportunity of celebrating their Judaism in a very hands-on and engaging manner," Rabbi Levi Deitsch, director of the Chabad who is overseeing the event, said. "The array of activities has been carefully planned to pique the interest of every age group. From toddlers to teens, from adults to seniors, there will be something for everyone."
The location for the Wonderland is at 8100 Oak St., just off Gallows Road in Vienna.
Hours are Sundays-Thursdays, 10 a.m.-7 p.m. and Fridays, from 10 a.m.-12 p.m.
The activities and programs that will be ongoing at the Wonderland include: meet Judah Maccabee; tour the scenic Chanukah House; arts and crafts kiosks; giant tabletop Chanukah games; olive oil show and olive press; holiday video station; exciting computer center; candle making; build a giant Lego menorah; design cards for Israeli soldiers; Chanukah super store; Chanukah Café.
Entertainment activities include Chanukah Mad Science, Katie Balloons and Comedy and magic shows. Every day is different, so come once and then come back again. For further information, call the Wonderland Hotline at 703-821-7770. To schedule a group or school, call Rabbi Levi Deitsch at 703-821-7770 or e-mail Rabbi@ChabadTysons.com
<a href=http://www.chabadtysons.com>www.chabadtysons.com</a>.