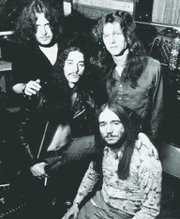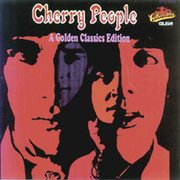 <b>THERE ARE</b> a select group of towns and cities that have been immortalized in the rock canon; think "London Calling," "Detroit Rock City," or even "Viva Las Vegas."
<p>Sadly, Arlington is not among this group. This town of 200,000 across the river from the nation's capital wouldn't be on anyone's short list of legendary rock and roll meccas.
<p>But that's not due to its lack of trying. Dozens of well-respected, if not widely heard, bands have called Arlington their home. And there are currently numerous places in the county to create, play and listen to rock music.
<p><b>ONE OF THE</b> more fondly remembered bands to come out of Arlington is Pentagram, a mid-1970s quartet that local amateur rock historian John Stanton described as "stoner gods."
<p>The group trafficked in the kind of loud, aggressive heavy metal popularized at the time by Black Sabbath and Led Zeppelin. Lead by vocalist Bobby Liebling, a Crystal City native, Pentagram slowly gained a following and was able to score a rehearsal with Gene Simmons and Paul Stanley of Kiss. But they were never able to secure an elusive major-label contract.
<p>"They should have been big," Stanton said, "But you know how that goes."
<p>Another Arlington band that flirted with greatness was The Cherry People.
<p>The band was one of many that formed in the wake of The Beatles' arrival on American shores. Known for their explosive guitar playing and lively shows, they played often at Washington-Lee High School and other places around the area.
<p>In 1967, The Cherry People recorded a self-titled album in New York City. However, according to an account from the Arlington County Library's Virginia Room, the band's record label added strings and horns to their album after it was recorded to make it poppier. The Cherry People never regained focus and eventually broke up in 1975.
<p><b>IN THE EARLY</b> and mid-1980s, the bands on local label Dischord Records, such as Minor Threat, Rites of Spring and Fugazi, seemed poised to take over the world.
<p>While that didn't quite happen, those fiercely independent and ambitious groups put Washington D.C. on the map as one of the premiere punk rock cities in the country.
<p>However, few people are aware that almost none of that legendary music was actually recorded in the District; rather, it was put to tape in Arlington at Inner Ear Recording Studios.
<p>Inner Ear started off in the basement of Don Zientara, an electronics expert who lived near Thomas Jefferson Middle School. When The Teen Idles, an early-1980s punk group headed by local legend Ian MacKaye, were recording at Inner Ear they thought it was in the middle of nowhere.
<p>"They said 'I wonder if a 7-11 is nearby. Maybe we should stock up,'" Zientara recalled. "They thought it was in the hinterlands."
<p>In 1990, Zientara moved his studio to the Shirlington area and, since then, it has played host to some of the biggest names in rock: Jimmy Eat World, Dave Grohl and Henry Rollins just to name a few.
<p>But Zientara said that the downside to moving to a bigger studio is that his costs have gone up and his services have become less affordable. "Some of the local bands that I would like to record just can't do it," he said. "It's a problem that really can't be avoided."
<p><b>ZIENTARA'S</b> Inner Ear Recording Studios isn't the only place in Arlington that caters to loud, guitar-driven music.
<p>In the Clarendon neighborhood, above the Galaxy Hut bar, exists a little-known recording studio that focuses on the small bands Zientara might have worked with 25 years ago.
<p>Known simply as Upstairs Studios, the operation is run by Nikhal Ranade, a drummer in the local band The Aerialists.
<p>Larry Hoffman, owner of the Galaxy Hut and fellow Aerialists member, said that the studio is in a perfect location. "It's in an apartment but it's above a restaurant and a bar so you can make a lot of noise up there," he said.
<p>Upstairs Studios has a rudimentary but solid setup, Hoffman said, and many small but talented local bands such as The Cassettes and Trans-Am have recorded there.
Galaxy Hut's recording studio, along with its quirky décor and the dozens of bands that play there on a regular basis, have made it ground zero in the fledgling rock scene that currently exists in Arlington.
<p>But Hoffman said that, while there is a rock scene in the county, people shouldn't expect all of Arlington's bands to have a common thread uniting their sounds.
<p>"Ten years ago … [it] was kind of defined," he said. "But since the whole scene doesn't focus on Dischord Records anymore that sound is kind of a free for all."