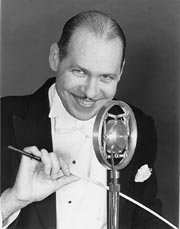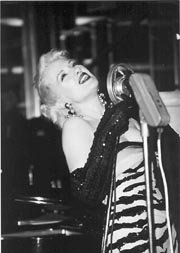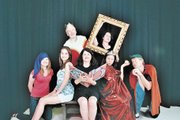 <b>'Dance Under the Stars'</b>
Put on dancing shoes and spend the night dancing under the stars to the sounds of 1920s, '30s, and '40s. Join Doc Scantlin and his live Imperial Palm Orchestra on Thursday, June 19 at 7:30 p.m. in the Reston Town Center Pavilion. No alcoholic beverages are allowed inside the pavilion. This event will be held rain or shine.
Advanced tickets are $20 for adults (18-54) and $10 for seniors (55+). Tickets are currently on sale at Reston Community Center, Reston Association, Reston Hospital Center, and Tall Oaks at Reston Assisted Living. Tickets are also available at the door for $25.
Reston 3rd Annual Dance Under the Stars is cosponsored by Reston Community Center, Reston Association, Reston Hospital Center, and Tall Oaks at Reston Assisted Living.
<b>Music Under the Stars On Saturdays</b>
The "Music Under the Stars" summer concert series has moved to one Saturday a month and will feature three concerts this summer. On June 21, "Scythian" will perform a range of rock styles, from traditional to Celtic. "The Fabulous Hubcaps," an oldies band, will perform and "Trout Fishing in America," a Grammy nominated family folk and storytelling group, will be featured on Aug. 16. The concerts begin at 7:30 on the Town Green, 777 Lynn Street in Herndon, and are free to the public.
<b>'Snow White'</b>
The Elden Street Players Theater for Young Audiences will open their summer show with "Snow White." "Snow White" performs Saturday, June, 21 and 28 at 11 a.m. and 2 p.m., Sunday June 22 and 29 at 2 p.m. All performances are at the Industrial Strength Theater, 269 Sunset Park Drive, Herndon. Tickets are $7 general admission. For reservations call the Elden Street Players at 703-481-5930, option 3, or go to the website at www.eldenstreetplayers.org.
Putt for a purpose and help raise funds and awareness for MS at the MS Longest Day of Golf to benefit the National Multiple Sclerosis Society. Get a foursome together and spend an entire weekday in July, August, or September playing golf at an area club like participating sponsors Burke Lake Golf Center, Chantilly National Golf and Country Club, Pinecrest Golf Course, Twin Lakes Golf Course, Westfields Golf Club, and Jefferson District Golf Course. The golf courses donate greens fees, and all participants agree to meet a fundraising minimum of $125 to help end MS. Contact the National Capital Chapter at 202-296-5363 or visit www.MSandYOU.org.
Join the Town of Herndon on July 4, for a free family-fun event featuring games, races, craft activities, bingo and more. The event takes place in Bready Park, around the Herndon Community Center, 814 Ferndale Ave., Herndon starting at 6:30 p.m. Main Stage entertainment will have the crowds up and dancing. Look for special entertainers around the park. Throughout the evening, festive food, ranging from Hot Dogs and Hamburgers to Funnel Cakes and Cotton Candy will be on sale. The fireworks show is choreographed to music and starts at 9:30 p.m. Visit www.herndon-va.gov.
July 4th Celebration. Start the day with a splash at the Lake Newport Pool, 11601 Lake Newport Road, Reston, 11 a.m. – 4 p.m. Come to the pool and enjoy the festivities before the fireworks. There will be a DJ, pool games, and prizes. Food will be available for purchase from local food vendors. Call 703-435-6577.
More like this story