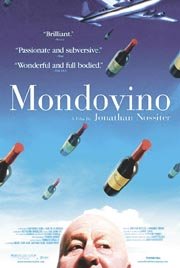 The Kimball Theatre and the College of William and Mary's French and Francophone Studies Program host the Tournées Festival. Screenings are free but reservations are required. A wine and cheese reception will be held at 6 p.m. opening night, Sunday, March 16. All the films begin at 7 p.m. For more information, visit www.wm.edu/modlang/french/filmfestival.php. The Kimball Theatre is located in downtown Williamsburg, Va.'s Merchants Square. The box office is open 1-9:15 p.m.
The lineup includes:
Paris Je T'aime, Sunday, March 16
Celebrated directors from around the world, including the Coen brothers, Gus Van Sant, Gurinder Chadha, Wes Craven, Walter Salles, Alexander Payne and Olivier Assaysa, have come together to portray Paris in a way never before imagined. Made by a team of contributors as cosmopolitan as the city itself, this portrait of the city is as diverse as its creators' backgrounds and nationalities. Professor Maryse Fauvel of the college's French department will introduce the film. English/French/Spanish/Arabic/Mandarin with subtitles. Rated: R.
Mondovino, Sunday, March 23
Professor Don Monson of the college's French department will introduce the film about wine and wine culture, filmed by award-winning director and sometime sommelier Jonathan Nossiter in five languages over a three-year period. Nossiter intertwines multiple family dramas and uncovers a complex tapestry of conflicts, conspiracies and alliances that all stem from the production, distribution, and consumption of one of the oldest and most respected luxuries remaining. English/French/Italian/Spanish/Portuguese with subtitles. Rated: PG-13.
Les Choristes (The Chorus), Friday, March 28
In 1949, Clement Mathieu, an unemployed music teacher, is hired to supervise children in a school for juvenile delinquents. With original music composed by Christophe Barratier and Bruno Calais, "Les Choristes" is as much about the power of music to transform lives as it is about growing up at a time when France was beginning to emerge from the devastation of World War II. French with subtitles. Rated: PG-13.
Bamako, Sunday, April 6
Introduced by Professor Fonkijom Fusi of the college's theater, speech and dance department, the film is set against the backdrop of overwhelming economic strife as a couple fights to save their relationship. While Melee (Aissa Maiga) and Chaka (Djeneba Kone) are struggling to keep the peace in their marriage, their neighbors are holding a mock trial in the town courtyard to hold the International Monetary Fund and the World Bank accountable for creating such hardship in Africa. French/Bambara with subtitles. Not rated.
Indigenes (Days of Glory), Sunday, April 13
In 1944-1945, the liberation of Italy, Provence, the Alps, the Rhone Valley, the Vosges and Alsace was essential to the victory of the allies. This devastating battle was fought by the First French Army which was recruited in Africa: 200,000 men known as "indigenes" (natives). While fighting for freedom, these soldiers must face tremendous racism in the military, and in French society. Introduced by Professor Sasha Prokhorov of the college's Russian department. French/Arabic with subtitles. Rated: R.