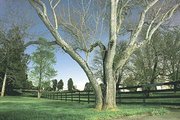 Send announcements or events, which are open to the public at no or minimal cost, to The Loudoun Connection, 7913 Westpark Drive, McLean, VA 22102 or e-mail <a href="mailto:loudoun@connectionnewspapers.com">loudoun@connectionnewspapers.com</a>. Deadline is Friday, two weeks before the event. Photos/artwork encouraged. For more information, call 703-917-6454.
The Loudoun Campus of Northern Virginia Community College will host an exhibit of digital photographs by Mark Worthington, through Dec. 12, in Waddell Art Gallery, 1000 Harry Flood Byrd Highway in Sterling. A reception for the artist is scheduled for Nov. 20, from 5-7 p.m. The reception and exhibit are free and open to the public. The gallery is open 9 a.m.-7 p.m., Mondays-Fridays.
Loudoun Lyric Opera announces auditions for its spring concert performance of Donizetti's L'Elisir d'Amore (The Elixir of Love) with the Loudoun Symphony Orchestra; performances will be held March 14 and 15 in Leesburg. Rehearsals will begin in mid-late January.
Principal auditions will be held at the Clubhouse of Leisure World of Virginia, 19375 Magnolia Grove Square, Leesburg, Tuesday, Nov. 18, from 6-9 p.m. and Saturday, Nov. 22, from 10 a.m. to 1 p.m. Chorus auditions will be held Wednesday, Nov. 19, from 6-9 p.m. Applicants for principal roles must have prior experience performing solo operatic roles with full orchestra. Bring one aria in Italian (preferably bel canto style) and a second aria of your choice.
To schedule an audition, e-mail a request along with a resume or bio to admin@loudounlyricopera.com.
The Master Singers of Virginia announce its 14th season, opening with Benjamin Britten's "A Boy Was Born," Dec. 5, 7, 13 and 14. Cost: season tickets are $38 for adults and $30 for seniors or students; individual ticket prices are $15 for adults and $12 for seniors or students in advance; $2 more at the door. Call 703-655-7809 or visit www.msva.org.
The Loudoun Chorale presents its annual winter concert Dec. 6, at St. David's Episcopal Church, 43600 Russell Branch Parkway, Ashburn, 7:30 p.m., and Dec. 7, at Holy Trinity Lutheran Church, 605 W. Market St., Leesburg, 4 p.m. The program includes seasonal spirituals, folk songs and carols. Call 703-722-4055 or visit www.loudounchorale.org.
Art on Exhibit throughout November and December at local libraries include pastels by Christina Maggio at Ashburn Library, 43316 Hay Road, Ashburn; and photography by Kim Coughlin at Cascade Library, 21030 Whitfield Place, Potomac Falls.
Photographs by Northern Virginia photographer Lillis Werder are on exhibit at Washington Dulles International Airport through December. Two series of work by the artist, "Washington, D.C. War Memorials," in honor of the upcoming Veteran's holiday, and "Venice, Italy," are on display.
The exhibit, coordinated by Gallery 222 and the Washington Metropolitan Airport Authority, is the fifth in the program's rotating series of displays. The photographs are installed in the area beyond the security checkpoints in the main terminal on the arrivals level.
Alfred McAdams' exhibit, "D.C. Metro," is on display at the George Washington Virginia Campus First Floor Gallery through Dec. 30. The First Floor Gallery is located in Building 2 on the GW Virginia Campus, 44983 Knoll Square, Ashburn. Free and open to the public. Call 703-726-3650.