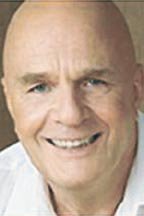 <i>Faith Notes are for announcements and events in the faith community. Send to <a href=mailto:mclean@connectionnewspapers.com> mclean@connectionnewspapers.com</a>. Deadline is Friday.</i>
An eight-week study entitled "Making Marriage Last: Biblical Perspectives on Love, and Marriage" will begin Sunday, April 19 at Oakton United Methodist Church, 2951 Chain Bridge Road, Oakton. The program will include worship, sermons and an open discussion led by the pastor. Explore topics rarely discussed in church, such as "What Women Wish Men Knew About Women," "What Men Wish Women Knew About Men," "After the Honeymoon Is Over," and "God's Plan for Intimacy." The discussion is intended for singles as well as for married couples. Call Pastor Don Hawks at 703-938-1234 or visit www.oaktonumc.org
Chesterbrook United Methodist Church, 1711 Kirby Road, McLean, is having a special Sunday for visitors Sunday, April 19. A special children's Sunday school will be held 10:30 a.m.-12 p.m., worship with Pastor James Siddons preaching will be at 11 a.m., followed by a church supper. A Hymn Sing will be the feature event at 2 p.m., with guest song leader Rev. Ileana Rosario. Call 703 356-7100 or visit www.chesterbrookumc.org.
"From Doubt to Faith," an After-Easter Sermon Series, will take place Sunday, April 19 at The Church of the Good Shepherd, 2351 Hunter Mill Road, Vienna. Good Shepherd Pastor Mark Burgess will explore the positive role doubt has played and continues to play in the life of God_s faithful people. Call the church office at 703-281-3987 or visit www.GoodShepherdVA.com.
Trinity United Methodist Church, 1205 Dolley Madison Blvd., McLean, is hosting the Trinity Day Celebration Sunday, April 19, 11:30 a.m.-3 p.m. Join members, neighbors and guest local community leaders for food, fun, live music and activities for all ages. Help assemble care packages for the troops and local community and check out Trinity's newly completed Fellowship building. Call 703-356-3312 or visit umtrinity.org.
Over 1,000 eighth graders, including students from McLean-based schools Saint John the Beloved and Saint Luke, will be encouraged to consider the Lord's call at the 14th Annual Eighth Grade Vocations Mass. The Mass encourages students to prayerfully seek their vocation as a religious, priest, consecrated or married person. "A vocation begins with Christ's love for you," said Father Brian Bashista, diocesan vocations director, "and that love for you is calling you — each of you — to a particular form of life." The Eighth Grade Vocations Mass will be held at Holy Spirit, Annandale on March 18. There are currently 32 seminarian and 56 men and women religious in formation from the Diocese of Arlington.
Providence Baptist Church invites community on Sunday, April 26, 6 p.m. for an evening of celebration with a variety of contemporary and traditional music and foods from around the world. Sing, listen to stories of how God has brought us together, and then enjoy some friendly conversation and a sampling of local and international cuisine. The church is located at the intersection of Route 7 and Lewinsville Road in McLean. For more information,
call 703-893-5330 or check our website: www.providencetoday.org.
McLean Women's Thursday Bible Study, at 9:15 a.m. The Book of Proverbs will be the focus for the next 12 weeks. Contact Martha Wiles at 703-448-2020 or MarthaWiles@msn.com.
Great Falls United Methodist Church at 10100 Georgetown Pike, Great Falls. 703-759-3705 offers "All Things New," an ecumenical worship service, every Wednesday at 6 p.m. Based on the Beatitudes of Jesus, for people affected by anger, fear, stress, dealing with rejection, credit abuse, drug/alcohol abuse, physical/sexual addiction or eating disorders.
Vajrayogini Buddhist Center offers ongoing classes on meditation and Buddhist philosophy, Mondays at 7 p.m. at Unity of Fairfax, 2854 Hunter Mill Road, Oakton. $10 per class. 202-331-2122 or www.meditation-dc.org.
The Unitarian Universalist Congregation of Fairfax, at 2709 Hunter Mill Road, Oakton chorale, a 60-voice adult choir, welcomes new members any time and meets Thursdays, 7:15 p.m. The Circle of Music Makers meets the first Monday of the month, for those who can share a vocal or instrumental solo. Contact Judy Harrison at 703-281-4230, ext. 26, or jharrison@uucf.org. Joint Activities in Music at Sunrise is for preschoolers, kindergarteners, parents and residents of Hunter Mill Sunrise Assisted Living Center, on Wednesdays, 1-1:30 p.m. Contact Marsha Giusti at 703-425-1902 or giustim@juno.com.
McLean Bible Church Fitness Class at Body & Soul fitness. Balance is key, energy is renewed, strength is gained, and friendships are formed. Mondays 9:15 a.m. and Fridays 9:45 a.m. Childcare is free for registered students. E-mail bodyandsoul@mcleanbible.org for more information.
A Centering Prayer Group meets Fridays, 9:30 a.m. at Andrew Chapel United Methodist Church, 1301 Trap Road, Vienna. The hour includes a brief reading related to Centering Prayer, followed by a 20-minute prayer period. E-mail Martha Thomas at mmthomas211@hotmail.com or call the church at 703-759-3509.
St. John's Episcopal Church supports over twenty outreach ministries, including SHARE, Habitat for Humanity, Martha's Table, and the Gen. Colin L. Powell Leadership Club at Macfarland Middle School in Washington D.C. Services at 7:45 a.m., 9 a.m., 11:15 a.m. and 7:30 p.m. St. John's Episcopal Church, 6715 Georgetown Pike, McLean. 703-356-4902 or www.stjohnsmclean.org.
The Jewish Federation of Greater Washington and the Jewish Outreach Institute offer the Mothers/Parents Circle, an umbrella of free educational events and resources. Jewish rituals, ethics and the creation of a Jewish home, regular meetings and group Shabbats and holidays. Participants include Sha'are Shalom, Congregation Beth Emeth, Temple Rodef Shalom and the Jewish Community Center of Northern Virginia. ShalomDC.org.
The Jewish Social Services Agency, 3018 Javier Road, Fairfax, offers a variety of family programs. Call 703-204-9100.
*Just Chill: An Anxiety Management Group, for ages 8-10. Wednesdays through Feb. 18 at 6 p.m.
*Teen Talk: An Adolescent Adoption Series, for ages 13-18. Tuesdays through Dec. 23 at 7 p.m. Pre-registration required.
*Support Group for Parents of Young Adults with Asperger's Syndrome and Related Disorders. Jan. 28 at 7 p.m.
*Social Club for Young Adults with Asperger's Syndrome. Call for a schedule of events and costs.
*Starting Over: A Widow and Widower Support Group, meeting the third Monday of every month, at 1 p.m.
*You and Your Aging Parents, meeting the third Wednesday of every month, at 6 p.m.
Vienna Assembly of God has a ministry to children on Wednesdays, 7-8 p.m. at the corner of Center N and Ayr Hill Avenue, N.E. Children's Church on Sundays also available. 703-938-7736 or www.ViennaAG.com.
Vienna Christian Healing Rooms, every Saturday, 1-5 p.m., at 8200 Bell Lane. A team of Christians is available to anyone requesting prayer. Free and open to the public. 703-698-9779 or www.viennachristianhealingrooms.com.
The Baha'i community of McLean holds a weekly fireside, a meeting of discussion, devotion and fellowship, at 7500 Box Elder Court in McLean, at 8 p.m. every Friday. An opportunity to learn about the Baha'i faith. 703-556-3400.
English classes at McLean Baptist Church on Mondays, including beginning, intermediate and advanced levels. Advanced electives are Literature, U.S. Government, World Religions, and current events. Free class and registration, but students must buy their own books. 9:30 a.m. at 1367 Chain Bridge Road. 703-356-8080 or www.mcleanbaptist.org.
St. Dunstan's Episcopal Church, 1830 Kirby Road in McLean. The third Sunday service every month at 10:15 a.m. allows children to play active roles in the music and as greeters and ushers. Traditional services are every Sunday at 8:15 and 10:15 a.m. Nursery is available at the 10:15 a.m. service. 703-356-7533.
More like this story