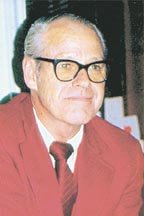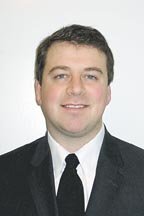 Dillard Thomas, father of Reston resident Kittie Thomas, died at the age of 90 this past October in his hometown of Houston, TX. Dillard was born in Cleburne, Texas along with seven brothers and sisters. When Dillard was 7, his mother died, and a year later, he lost his father. Dillard and his siblings were placed in the Masonic Home orphanage outside of Ft. Worth, Texas, where they were raised and schooled until they graduated high school. Dillard went on to graduate from Rice University as the valedictorian of his class, receiving a degree in mechanical engineering. He married Aline Rosenthal in 1941, and in 1948, their only child, Kittie, was born.
Dillard is survived by his wife of 67 years, Aline Thomas; his daughter, Kittie Rothschild of Herndon; his granddaughter, Jodi Rothschild of Reston; his grandson, David Rothschild of Falls Church; his great granddaughter, Deja Rothschild-Payne of Reston; his sister (the oldest of all the Thomas children and who just celebrated her 101st birthday), Celeste Etter of Cleburne, Texas; nieces Patsy Kelly and Linda Pearson of Austin, Texas; and nephew Mike Thomas of Austin.
Laurence Malone of Reston turned 100 on Jan. 3. Malone stated that his wish was to have "pan fried oysters from McCormick & Schmick's" for his birthday. So, McCormick & Schmick's general manager, Melody Casbarian, and Chef Franklin Campos, went to the Malone home where they prepared and presented two dozen oysters and a commemorative menu to Reston's latest centenarian.
Milton Matthews was appointed by Gov. Tim Kaine (D) to serve on the Virginia Common Interest Community Board. Matthews has been Reston Association's CEO since the fall of 2004 and has an extensive background in city management, administration, operations and finance for communities ranging in size from 23,000 to more than 1 million.
Erin Neff of Reston was deployed Nov. 3 to begin work on her first service project of the year with the National Civilian Community Corps (NCCC), an AmeriCorps program. Neff arrived at NCCC's Southwest Region Campus in Denver and began training on Oct. 6 for 10 months of full-time service with AmeriCorps NCCC.
As a corps member, Neff will be responsible for completing a series of six- to eight-week-long service projects as part of a 10- to 12-person team. Her first service project will end Dec. 19 and begin a new project in a new location Jan. 5.
Karen Kelleher of Reston was selected to play Mrs. Gibbs for the University of Mary Washington production of Thornton Wilder's "Our Town." Kelleher is the daughter of Ken and Sheri Kelleher of Reston and is a 2007 graduate of Paul VI Catholic School. Kelleher, a sophomore, is majoring in theater.
Dick Kovar of Reston will participate in the Washington Revels' 2008 Christmas Revels performance. Christmas Revels will offer eight performances over two weekends, Dec. 6-7 and Dec. 12-14 at GW's Lisner Auditorium, 21st & H Streets N.W., Washington, D.C. Tickets: $12 - $45. Visit www.revelsdc.org or call 1-800-595-4849.
Kristen Mancini of Reston was named as a recipient of the Freedom Alliance Scholarship for children of U.S. service members who have been killed or permanently disabled in an operational mission or training accident. Mancini, a senior at American University, is pursuing a degree in psychology. Mancini is a recipient of the Freedom Alliance Scholarship for the fourth straight year.
Bela Cherent of Anova Senior Care of Reston completed her studies and has passed the state boards testing as a certified nursing assistant. State approved programs require at least 75 hours of study and supervised clinical training. Cherent has been employed with Anova Senior Kare since December 2007.