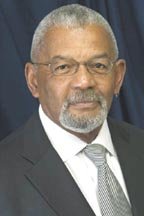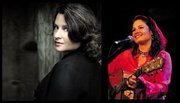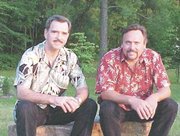 Send announcements to reston/herndon@connectionnewspapers.com or call 703-917-6437. Deadline is Thursday for the following week's paper. Photos/artwork encouraged. For additional listings, visit www.connectionnewspapers.com.
<cal1>Saturday/Jan. 17
<cal2>MLK Tribute. The Reston Community Orchestra and the MetroSingers honor Dr. Martin Luther King, Jr. at 6 p.m. in the Reston Community Center, 2310 Colts Neck Road, Reston. Admission free; donations accepted. Call 703-476-9181 or visit www.restoncommunityorchestra.org.
<cal1>Monday/Jan. 19
<cal2>Book Club. The Book Club will meet at 7:30 p.m. in Reston's Used Book Shop, 1609 Washington Plaza, Reston. Call 703-435-9772.
<cal1>Wednesday/Jan. 21
<cal2>Stress-Free Life. Kirk Martin is hosting a workshop entitled "10 Keys to a Stress-Free School and Home Life" at South Lakes High School, 11400 South Lakes Drive, Reston, 7-9 p.m. Celebrate Calm specializes in working with intense children, including families affected by Anxiety, Sensory issues, Aspergers, Autism, ODD, OCD and AD/HD.
Speech and Music Contest. The Dulles International Airport Rotary is holding a Speech and Music Contest on at the Dulles Hilton, 13869 Park Center Road, Herndon, 5-9 p.m. The speech contest theme, "Make Dreams Real," is open to students in grades 9-12 and the Music Contest is open to students in grades 11 and 12. Any high school student in Loudoun and Fairfax County can apply. The deadline for applications is January 21, 2009. For information and applications, contact Vicky Robertson at 703-867-0271 or vrobertson@cbmove.com.
<cal1>Saturday/Jan. 24
<cal2>Chili Cook-Off. First Baptist Church of Herndon, 681 Elden St., will hold its annual chili cook-off from 6-9 p.m. Being your favorite chili recipe or be a taster. Visit www.fbcherndon.com or call 703-437-3620.
<cal1>Sunday/Jan. 25
<cal2>Raise the Rafters. Raise the Rafters, a free jazz music series, opens with a show from Project Natalie at Frying Pan Farm Park, 2739 W. Ox Road, Herndon, 2-3 p.m. Each performance also offers alternative activities such as Dominoes, Backgammon, Monopoly or Parcheesi. Call 703-437-9101 or visit www.fairfaxcounty.gov/parks/fpp/.
Winter Walk. Look at the altered winter landscape and visualize how native plants will bring new life to the area and consider how the area will look as the restored stream valley matures and recovers from construction work at Reston Community Center in Hunter's Woods, 2310 Colt's Neck Road, Reston at 1:30 p.m. Bring sturdy walking shoes with waterproof soles. Call 703-742-9148.
<cal1>Wednesday/Jan. 28
<cal2>Senior Movie Day. "PS I Love You" will be shown in the Multiplex Cinema at Reston Town Center, 11900 Market St., at 10 a.m. Refreshments and door prizes provided prior to movie. Free for those 55+. Call 703-435-6530.
<cal1>Friday/Jan. 30
<cal2>Winter Sky. The Walker Nature Education Center, 11450 Glade Drive, Reston, is hosting a winter sky program, 7 p.m.–8:30 p.m. Learn about the stars and folklore associated with these celestial objects. Meet at Quartermaster Soccer Field located at the intersection of Glade Drive and Quartermaster Lane. Cost: $5/person for Reston Association members; $8/non-members. Reservations required; call 703-435-6530 or e-mail naturalist@reston.org.