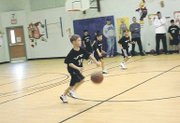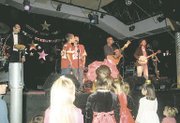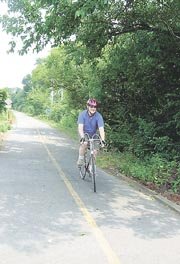 For recreation, social outreach or enrichment, Vienna-Oakton and the environs offers a wealth of diversity for all age groups and for all tastes and likes. Indoors, outdoors, for the young and not-quite as young, the series of things to do in Vienna continues with ….
<b> KIDS AND TEENS</b>
The Vienna Community Center, bordering the W & OD bike trail and Waters Field, offers classes and drop-in programs for children from birth on up through teenage years.
Tots, under a caregiver's supervision, can ride their wheels around the gym and teens can shoot hoops and skate. Fee-based classes offer music and movement for babies and toddlers, gymnastics for primary-graders among a diversity of fitness, arts and dance. Youth Open Gym: ages 6-11, Mondays/Wednesdays/Fridays, 3-4 p.m.; ages 12-17, Mondays/Wednesdays/Fridays, 4-5 p.m. 703-255-6360; 120 Cherry St. S.E., http://www.viennava.gov/Town_Departments/comctr.htm.
Jammin' Java Tot Rock – every weekday, award-winning musical artists take the stage and entertain children. Well-known children's artists, including Miss Belle, Robbie Schaefer and Rocknoceros pack the house daily. Admission fee for customers over 1-year-old. 227 Maple Ave. E., 703-255-1566, http://www.jamminjava.com/kids.php.
<b> Libraries </b>
Patrick Henry Library is an interactive kind of place. From stories, songs and special events, to Wii, anime and Pokemon to foreign films and great books discussion, Patrick Henry Library wears many faces through the day and evening. Special events programming, featuring author presentations, themed parties, mystery night, music and even wildlife, are scattered abundantly throughout the calendar. And it has books for lending, too. 101 Maple Ave. E., 703-938-0405, http://www.fairfaxcounty.gov/LIBRARY/BRANCHES/ph/.
Oakton Library opened Sept. 29, 2007, the first public library in Fairfax County designed and constructed under the Leadership Energy In Environmental Design (LEED) program, sponsored by the U.S. Green Building Council. The branch soon became the "heart" of Oakton and serves as a community center for Oakton-area residents. There are programs and special events for all ages. 10304 Lynnhaven Place, Oakton, 703-242-4020, http://www.fairfaxcounty.gov/library/BRANCHES/ok/.
Make stuff up. During the summer, Patrick Henry Library staff crosses Maple Avenue monthly to read stories to young children and their grown-ups on the Town Green. Bring a blanket and plenty of water. 703-938-0405, http://www.fairfaxcounty.gov/LIBRARY/BRANCHES/ph/.
Make a splash. Sure, the children like story time on the grounds of the Little Library … but they love the splishin' and splashin' that takes place after the stories. The Town of Vienna sets up sprinklers on the Green for little ones. www.historicviennainc.org.
<b> More Ways to Have Fun</b>
Be loud. The Paul Green School of Rock was called by the Washington Post the "country's preeminent rock music school for children ages 7-17." A description from the school's Web site reads: "From the moment a student joins one of our schools they are playing music; loud, on professional equipment with other musicians." It's performance-based music education and if your children are looking to learn to play "loud" music, this is the place. 111B Center St. S., 703-242-2184, www.schoolofrock.com/vienna.
Be a "Trappie," a Wolftrappie. Wolftrap's Institute for Early Learning through the Arts offers playtimes of cultural enrichment, music, dance and movement programs for children ages 6 months and up. www.wolftrap.org/Education/Institute_for_Early_Learning_through_the_Arts.aspx.
Theatre-in-the-Woods. Throughout the summer, the Theatre-in-the-Woods at Wolf Trap Park for the Performing Arts presents programming for children. From music to puppet shows, the Theatre-in-the-Woods hosts a varied selection of programming for toddlers to teens. http://www.wolftrap.org/Education/Childrens_Theatre-in-the-Woods.aspx.
Hang out. For teens of Vienna, there's Club Phoenix at the Vienna Community Center, an after-school and weekend drop-in hangout. Big-screen television, computer games, stage and sound system, billiard and ping-pong tables and special events. Snacks available for purchase from the "Candy Bar." Sixth-graders from Vienna Elementary School walk over. Adult-supervised and free.
http://www.viennava.gov/Town_Departments/teencenter.htm.
The Vienna Community Center sponsors musical dance instruction for youngsters and teens. Every summer, Vienna youth have an opportunity to audition for, and perform in, a musical production produced by the Vienna Youth Players. Read the Town of Vienna newsletter for audition news in late spring.
Sports. If you can kick it, throw it, hit it or wrestle it, it's a Vienna sport. From VYI football, wrestling, basketball, cheerleading and lacrosse to Little League, Babe Ruth, softball and soccer, all the traditional sports are represented. See the Town of Vienna Web site for links to youth athletic organizations. www.viennava.gov/NewcomerInfo/ORGLIST.pdf.
Once Upon a Time toy shop on Church Street. Vienna's very own children's fairyland features miniatures collections, wood-crafted dollhouses made in Vermont, knights on horseback, Madam Alexander dolls, EU-made Playmobil sets and German-made Steiff stuffed animals. It's not unusual to see adults browsing through the miniatures collection. 120 Church St. N.E.
Colvin Run Mill, operated by the Fairfax County Park Authority, maintains its role as a working mill and living museum year-round. From ice cream making to woodworking and maple syrup boil-downs, Colvin Run Mill offers family and children's activities. In early December, the General Store operates a children-only gift sale. Mill-ground wheat and corn flours are sold in the General Store. Fee for tours and special events. Located at corner of Leesburg Pike and Colvin Run Road. 703-759-2771, www.fairfaxcounty.gov/parks/crm/.
Vienna Inn. Chow down a chili dog or cheese fries at the VI. After practices and youth games, families and teammates pour into the Vienna Inn, just around the corner from Waters Field. The VI is noisy, crowded, busy … and one of Vienna's most iconic landmarks. Kids, parents, mature adults and young singles love the place, especially when chowing down a chili dog and fries. 123 Maple Ave. E., http://www.viennainn.com/.
<b> ADULTS AND SENIOR ADULTS</b>
Stay fit. Vienna is home to several members-only fitness facilities. Two are found in the Church Street area, and Equinox, an upscale fitness facility boasting soft bamboo flooring in its exercise rooms is at Tysons Square. At the Community Center, adults can drop-in for pick-up basketball and volleyball for the price of a grande latte.
Pedal. The Washington and Old Dominion (W & OD) bike trail winds its way through woods, commercial areas and subdivisions, nodding at the Vienna Community Center, Town Green, the Vienna Inn, Freeman House and the caboose as it passes them by.
Be game. On Sunday evening, the Vienna Volunteer Fire Department hosts a bingo fund-raiser, while at the Community Center, mature adults can choose from among card games and Pickleball. www.vvfd.org, http://www.viennava.gov/Town_Departments/seniors.htm.
Travel. For a one-day bus trip, check out the tours planned by the Vienna parks and recreation department. www.viennava.gov/Town_Departments/seniors.htm.
The Shillelagh travel club features one-day and overnight trips, as well as international touring. Some members have been with Shillelagh for more than 30 years. The cost of tours include airfare from Washington, D.C., 703 242-2204, www.shillelaghtravelclub.com/.