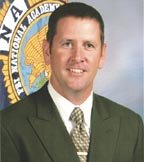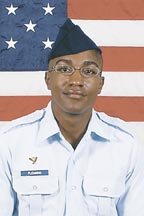 Send announcements or events, which are open to the public at no or minimal cost, to The Loudoun Connection, 7913 Westpark Drive, McLean, VA 22102 or e-mail <a href="mailto:loudoun@connectionnewspapers.com">loudoun@connectionnewspapers.com</a>. Deadline is Friday, two weeks before the event. Photos/artwork encouraged.
Lucas Brown, 2001 graduate of Loudoun Country Day School, has been selected as a Rhodes scholar to enter a masters of philosophy in economics Oxford University, England. Currently a senior at Oberlin College, he received attention in the New York Times last spring for creating a living space, which showcased creative ways to save energy, through contests to save water and reduce energy waste in living spaces.
Josh Burnheimer of Ashburn, along with a group of Virginia Tech student leaders and faculty members, traveled to Tecnológico de Monterrey (Monterrey Tech) in Mexico to present at the 2008 International Leadership Conference held from Oct. 22-26. The purpose of the agreement was the promotion and expansion of an international understanding and the development of international friendships among students and staff.
Air National Guard Airman 1st Class Victoria A. Howell, a 2001 graduate of Westlake High School, graduated from basic military training at Lackland Air Force Base, San Antonio, Texas. During the six weeks of training, the airman studied the Air Force mission, organization, core values, and military customs and courtesies; performed drill and ceremony marches, and received physical training, rifle marksmanship, field training exercises, and special training in human relations.
She is the daughter of Jeanie Farman of Blacksburg Terrace N.E., Leesburg and Richard Rico of Scenic Meadow Drive, Waldorf, Md. Howell is a 2001 graduate of Westlake High School, Waldorf.
Stephen T. O'Brien of Ashburn graduated from the Army ROTC Leader Development and Assessment Course, also known as "Operation Warrior Forge," at Fort Lewis, Tacoma, Wash. The 32 days of training provide the best possible professional training and evaluation for all cadets in the aspects of military life, administration and logistical support.
He is the son of Kevin J. and Gail M. O'Brien of Golden Meadow Circle, Ashburn. O'Brien is a 2005 graduate of Stone Bridge High School, Ashburn.
Members of THRIVE, a community service club for middle-school students, collected more than 2,600 pounds of food and supplies for the Loudoun County Holiday Coalition and County Animal Shelter. Students from Farmwell Station and Seneca Ridge middle schools were able to donate the food and supplies due to the support of area Giant stores including Cascades, Ashburn Farm, Purcellville, Potomac Station, Ryan Park, and South Riding.
Sheriff's Deputy Ryan Woellner was among several law-enforcement officers from the region recognized by the Washington Regional Alcohol Program for their outstanding commitment in the fight against drunk driving. Woellner, a two-and-a-half-year veteran, has removed 22 impaired drivers from Loudoun's roadways in 2008.
Loudoun County's second annual online contest "Where's Teddy in Loudoun County?" was recently completed. Participants had to identify the location where Teddy was photographed in a test of local geographical knowledge. Doris Eversmeyer of Sterling placed second and the Hess Family of Ashburn placed third. They both received a bear and a T-shirt. The Hess Family documented their search for Teddy and some of their photos can be viewed at www.loudoun.gov/gis.
Eight United Airline Pilots visited the pediatric patients at Inova Loudoun Hospital Dec. 11 as a part of the "Pilots For Kids" program. The patients were given toys, airplane trading cards and wings. The Dulles-based pilots were making their second visit to Inova Loudoun Hospital.
Meghan Bryan of Eagle Ridge Middle School was one of four middle-school students to be selected to serve on the Board of Education's 2008-2009 Student Advisory Committee. Board of Education members Isis M. Castro and Eleanor B. Saslaw will serve as mentors to the committee members as they study issues of interest to students and prepare recommendations for the board.
Coed Venturing Crew 761, chartered by the Rotary Club of Sterling, recently held its eighth annual Court of Honor where one Outdoor Bronze, three Gold, four Ranger and nine Silver awards were presented to local Venturers. In addition, five BSA Scuba and Snorkeling, and two Recruiter special awards were presented to Venturers and Advisors.
Author Brian Francis O'Beirne of Leesburg has written a new juvenile fiction book, "Chimerical." Chimerical is about one man's spiritual journey toward redemption and reconciliation. The book is available at any bookstore nationwide or can be ordered through the publisher at www.tatepublishing.com/bookstore or at barnesandnoble.com, amazon.com or target.com.
Chris Kingery of the Loudoun County Office of Transportation Services has received the "Unsung Hero" award from the Chesapeake Chapter of the Association for Commuter Transportation, which includes Maryland, Virginia, Washington, D.C., and West Virginia. Kingery was nominated for her outstanding customer service skills in dealing with the growing ridership of LC Transit, the county's commuter bus program.
Del. David Poisson (D-32) has appointed Ibrahim Moiz to be his legislative assistant in the upcoming General Assembly session, which convenes Jan. 14. Moiz served last year as law clerk to Maryland District Court Judge Thomas Love and more recently in the Fairfax law firm of Garbia, MacGregor & Plocki. He also previously served as director of civil rights for the Council on American-Islamic Relations.
The Loudoun County Board of Supervisors appointed Joseph G. Paciulli to serve on the Loudoun County Economic Development Commission as member emeritus for 2009. The commission serves as a forum through which business and government leaders meet to exchange ideas. It is organized with 27 voting members, featuring representatives from key economic development businesses and organizations from diverse industries.
More like this story