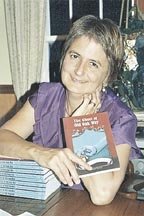 WISHFUL VOTERS
The vociferous critics who were so displeased by the low turnout in the May election might perhaps be comforted by the great effort put forth by the 825 voters who wrote in votes for a mayor other than Bill Euille.
Writing in a vote is complicated on the machines Alexandria is now using; this may account for some of the 138 votes labeled invalid by the registrar; others he suspected of being fictitious – Mickey Mouse for one.
REPUBLICAN DREAMS
One senses, reading the list, a deep yearning for a Republican candidate. Fifty-six people wanted Frank Fannon for mayor, five wanted George Bush, 45 looked back to an earlier election and suggested Bill Cleveland, 18 wanted Chris Marston, Alexandria's current Republican chairman, two wanted Richard Nixon, two Sarah Pallin, while seven asked for recent newcomer to our political contests, Alicia Hughes, and one suggested Joe McCain.
THE ANTI VOTE
An objection to government in general may have motivated those who wrote in Rush Limbaugh, Karl Marx, Pat Buchanan and Stephen Colbert.
Many rose above partisanship and plunked for Democrats. There were 16 votes for Kerry Donley, two for Rob Krupicka, two for former Vice Mayor Andrew MacDonald, and eleven for Del Pepper.
THE NOSTALGIA VOTE
Former candidates still have their supporters – 35 for Pat Troy, three for Boyd Walker, and four for Townsend Van Fleet.
Poul Hertel, a Danish citizen received one vote, perhaps in recognition of his long battle to lessen Mirant's pollution of our air. Charles Collum, president of Burke and Herbert, received one vote; Chris Campagna got three; Thomas Hulfish got two; and Sandi Modell, who runs our bus system, one.
APPLAUSE VOTE
Simple admiration may have caused one voter to write in a vote for Alex Ovechkin, and another to plunk for William J. Clinton. I do feel empathy with the Alexandrian who wrote in Pallas Athena; either as an advocate for wisdom or a fan of a good restaurant, this voter has the right idea. I cannot imagine what motivated the person who wrote in Ru Paul.
ALEXANDRIA MYSTERY
Laurie Cameron, first-time author, has co written a mystery set in Alexandria, where Laurie formerly lived right up here on Shooter's Hill.
Laurie and her niece Laura Meagher of Plainfield, Ill., communicated only by e-mail as they wrote the book, Laurie being in the Dominican Republic at the time.
The Ghost at Old Oak Way recounts the adventures of Eliza Hamilton, whose family owned The Bookshop in Alexandria during the Civil War.
<1b>— Lois Kelso Hunt