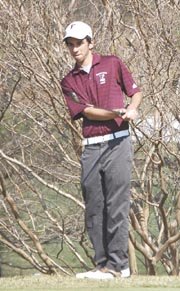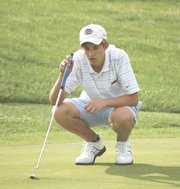 Episcopal High School captured its second straight Alexandria Private School Championship May 14 at Mount Vernon Country Club. Junior Adam Stowe and sophomore Bailey Patrick paced the Maroon, finishing second and third, respectively, in the individual play. St. Stephen's & St. Agnes placed second and Bishop Ireton, third.
Joey Curley of SS&SA won individual medalist honors, shooting an even-par 70. "I had four birdies on the back nine," he said afterward. "Those holes made up for some bad putts on the others." Curley finished tied for third in the Interstate Athletic Conference tournament on April 28.
Stowe, a junior from New York City, placed second in the IAC championship with a smooth 69, one stroke behind medalist Matt Brown of Georgetown Prep. Patrick is from Charlotte, N.C., and is the third generation in his family to attend Episcopal.