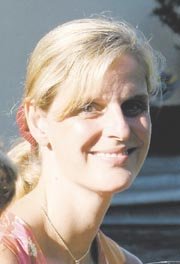 The Great Falls-based Mobilize Faith, LLC has introduced the Bible Memory app for iPhone and iPod Touch, making it easier and more fun to build Bible knowledge and memorize scripture. The Bible Memory app is available on the iTunes App Store for $3.99.
Bible Memory is the first app for the iPhone and iPod Touch that solves many of the barriers associated with creating a daily, weekly or monthly practice of memorizing scripture. Bible Memory puts 250 categorized verses in four translations at users' fingertips wherever and whenever they have a free moment for quiet study and reflection, while commuting, during a break, or while waiting for an appointment.
"The idea for Bible Memory came to us while listening to our pastor, who was speaking of the virtues and importance of memorizing scripture and challenged the congregation to memorize one verse a week for the rest of the year. When we got home, my husband and I began thinking about how we would memorize our verses. We were still on fire after that morning's call to action and out came the index cards and pens and we began to wonder whether there was a better and less archaic way to memorize scripture," said Petra Barrientos, managing partner of Mobilize Faith, LLC.
Mobilize Faith is a technology startup based in Great Falls, that harnesses mobile technology to provide tools for anyone seeking to follow a God-led Christian lifestyle.
Barrientos was born and raised in a small village outside of Munich, Germany. After graduating from high school, she came to the United States, initially on a one-year exchange program, which turned into four years of college and graduate school.
She earned a B.S. from Virginia Commonwealth University and an M.B.A. from George Washington University. After college, she moved back to southern Germany and worked as a management consultant at Management Partner GMbH, Stuttgart followed by a management position at Max Schlatterer GmbH & Co. KG, Herbrechtingen.
Since her final move back to the United States in 1995, she has spent most of her time raising three boys. Together with her husband and three sons, she lives in Great Falls.
Last summer, Barrientos and her husband founded Mobilize Faith, LLC. "Acting as managing partner has allowed me to kick my entrepreneurial side back into gear while at the same time serving the three Fs that are truly important to me: Faith, Family and Friends," Barrientos said.
More like this story