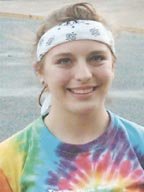 The West Potomac girls lacrosse program started noticing on-field results in 2009, posting a winning record during head coach Lori Botha's first year with the team. But before the Ws started piling up, the Wolverines had to change their attitude and approach.
"I think it was just a commitment from the girls — just taking it seriously," Botha said of what helped the Wolverines improve from three wins in each of the 2007 and 2008 seasons to seven in 2009. "They're here six days a week, two hours [a day], they're putting in a huge time commitment. We're pretty strict with them. We've got goofy rules: no cussing, they have to act like ladies on and off the field, and I think we've just taken it up to the next caliber. It's really become quite classy in two years and that's because [of the players]."
How has this approach affected the Wolverines?
"We're not holding our heads low any longer," senior captain Meredith Ryan said. "We're proud of ourselves and the program that we're developing."
West Potomac enters the 2010 season with a positive outlook and high expectations. The Wolverines lost only two seniors from a team that finished 7-5 last season.
Defensively, their low trio of Ryan, Lizzie Persekian and Adrienne Hampton leads the Wolverines.
Ryan is "the mother hen of the team. She really is," Botha said. "She kind of rounds [her teammates] up on and off the field. She was a great choice for captain."
Senior Paxton Aardema is the team's goaltender.
"Paxton is so calm and cool and collected," Botha said. "Under pressure she just holds it together."
Botha, who played at St. Stephen's/St. Agnes and collegiately at Randolph Macon, referred to her defenders as the "Rock of Gibraltar."
Offensively, West Potomac's top scoring threats are Margaret Kerr, Alexa Botha, Margaret Corum and Laina Schneider.
Kelsey Donovan is the team's other captain.
West Potomac coaches and players spoke of the team's improved communication on the field. Assistant coach Kate Williams, who played collegiately at the University of Connecticut, credits time spent in the Fort Hunt youth league for the Wolverines' familiarity and continuity.
"They're just a really coachable group," she said. "… They all have great attitudes."
Ryan notices a difference in the team's performance.
"Just being familiar with all the girls, knowing where to put the ball … and having a lot of confidence in your teammates makes a huge difference," Ryan said. "If you feel like you can pass it to them and they're going to [score] then I think that makes a huge difference.
"The program in general kind of did a 180 when I became an upperclassman."
How important is communicating on the field?
"If you don't talk," Aardema said, "it's just confusion and chaos on the field."
The Wolverines opened their season on March 17 with a 10-6 loss to Yorktown. The Wolverines travel to face Lake Braddock at 7:15 p.m. Thursday.