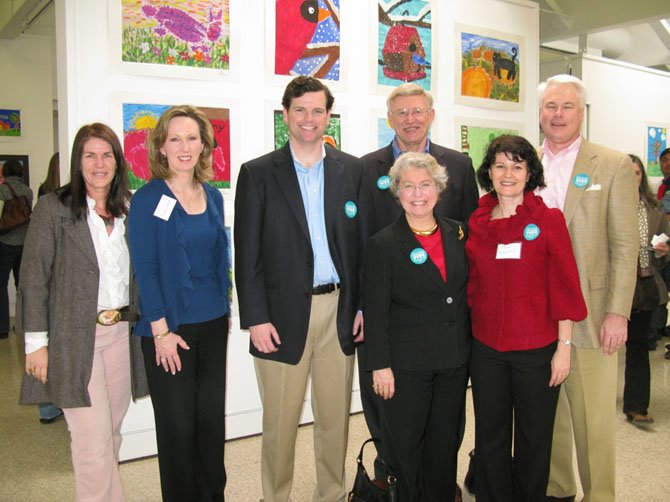 In honor of its 50 years of presenting the visual arts program to the McLean community, McLean Project for the Arts (MPA) has been honored by Fairfax County Public Schools, the Virginia State Senate and House and the County of Fairfax.
McLean Project for the Arts has been named as an official Community Partner with Fairfax County Public Schools, in recognition of its work providing free art education to FCPS students for 50 years. Through its innovative ArtReach program, MPA has provided free professional visual arts education to 36 schools including 17 at-risk schools over the last 50 years, reaching about 3,000 students a year. This partnership is a natural extension of the partnership MPA established with Fairfax County and the McLean Community Center in 1988 when MPA moved into the second floor of the McLean Community Center and established the MCC as its permanent home. MPA was also nominated for Community Partner of the Year by Fairfax County Public Schools.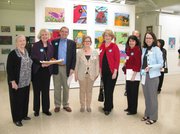 In February 2012, Senators Janet Howell and Barbara Favola and Delegates Barbara Comstock, Bob Brink, Jim Scott and Mark Keam introduced commending resolutions in the Virginia Senate and House respectively honoring McLean Project for the Arts' 50 years of service to the community providing exhibitions and educational programs.
At MPA's Painting in the Park event in June, Dranesville Supervisor John Foust presented MPA with a resolution from The Fairfax County Board of Supervisors commending McLean Project for the Arts for its 50 years of fostering an understanding and appreciation of contemporary art.
McLean Project for the Arts established in 1962, presents over 15 professionally curated exhibitions each year and offers more than 180 studio art classes and workshops for adults, children, seniors and special-needs students. Lectures, gallery talks, and special events like Art Appetizers and Cocktails and Coloring, along with trips to area public and private art venues are also offered. Each October MPA presents MPAartfest, a free community arts festival, bringing art, music and community spirit to over 6,000 local residents.
For more information about McLean Project for the Arts, visit www.mpaart.org or call 703-790-1953.
MPA is located at 1234 Ingleside Avenue in the McLean Community Center.