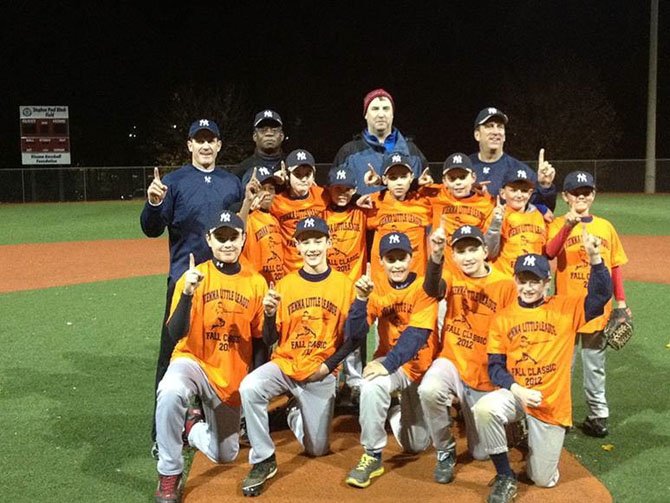 On a cold, raw Nov. 1 evening, Vienna Little League's Fall Majors-level baseball championship was played on Black Field in Nottoway Park. The No. 1-seed Nationals brought a dominant 13-1 record onto the turf while the No. 2-seed Yankees took the field with an impressive 11-3 record for the fall.
Both teams were built on outstanding pitching, timely hitting and exceptional defense, and it was apparent that this would be a low-scoring game.
However, the Yankees got going in the top of the first inning with a smash single by Luke Williams followed by a rocketed home run by Ethan Lipp into the chilly November air for a 2-0 lead. That turned out to be all the offense the Yankees would need as they rode the stellar pitching arms of both Lipp and Brendan Sweeney. The two combined pitchers only gave up one infield hit for the entire game, giving the Yankees a 4-1 victory. Defense ruled the day for both teams the remainder of the game.