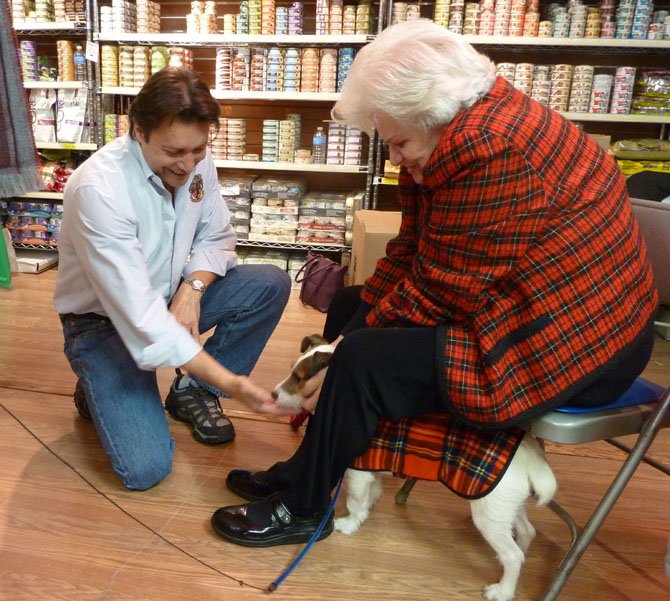 Alexandria — As owner of The Old Town School for Dogs, Carlos Mejias can answer just about any canine question asked of him, save for one.
"I have no idea," Mejias responded when asked how long he has been holding the pet photos with Santa fundraiser for the Animal Welfare League of Alexandria. "Someone told me it was at least 22 years but I honestly don't remember.
Opened in 1975, the Old Town School for Dogs has been the site of the longest standing fundraising event for the AWLA, bringing in upwards of $10,000 over the course of three days.
"It's like Woodstock," said AWLA board member and volunteer Santa Gorden Kromberg. "Three days of fun and music."
Mejias begins his holiday decorating in September in preparation for the photo sittings, which took place this year from Nov. 30 to Dec. 2 in partnership with photographer Alison DeSilva.
"The key to doing pet photos is to get the animal to sit still," Kromberg said. "Carlos can not only get animals to sit still, he can also get them to look at the camera. It's truly an art."
For Mejias, it is a labor of love.
"I love the animals," Mejias said during a break between photo shifts. "It can get a little crazy but I am happy to do what I can for the shelter. In the end it all comes together."
For more information, visit www.alexandriaanimals.org.