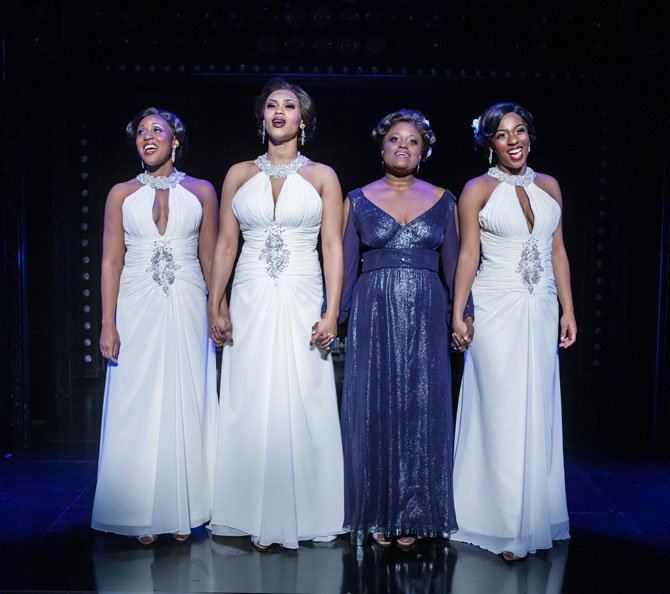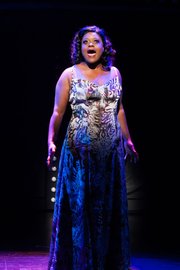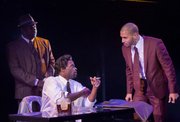 Arlington — Known for its magical staging of big Broadway productions, Signature Theatre has taken on Michael Bennett's Tony Award winning "Dreamgirls" in a high-voltage production that leaves no doubt as to why Signature possesses a Tony of its own.
Details
"Dreamgirls" is playing now through Jan. 13, 2013 at Signature Theatre, 4200 Campbell Ave., Arlington. For tickets or more information, call 703-573-7328 or visit www.signature-the....
With book and lyrics by Tom Eyen and music by Henry Krieger, the musical follows a rags-to-riches story of The Dreams, a mythical group of singers (reminiscent of Diana Ross and The Supremes) who go from nothing to fame during the early 1960s.
Superbly directed, choreographed and cast by Matthew Gardiner, "Dreamgirls" is dominated by a pulsating score of rhythm and blues and soul music performed by the Dreams and a James Brown-style soul singer named James "Thunder" Early.
The decibel count is as high as the emotional content when the explosive Nova Y. Payton takes to the stage as Effie White for the now legendary "And I'm Telling You I'm Not Going," a showstopper that made a star of Jennifer Holliday on Broadway and Jennifer Hudson in the 2006 movie. Payton brings Act I to an unforgettable close as Effie is dropped as the lead singer for the prettier but less talented Deena.
Equally electrifying in their performances are Cedric Neal as James "Thunder" Early, Sydney James Harcourt as used car salesman-turned manager Curtis Taylor Jr. and David Bazemore as Effie's brother C.C. White.
Shayla Simmons and Crystal Joy round out the original Dreams, with Simmons stepping into the spotlight as Deena, taking Effie's man, group manager Taylor, with her.
Bus Howard excels as Early's manager Marty, who displays a rare bit of integrity and decency amidst all the wheeling and dealing and love affairs.
Gardiner has assembled a stellar production team, with music direction by Jon Kalbfleisch, scenic design by Adam Koch and costume design by Frank Labovitz. Brianne Camp, as co-choreographer with Gardiner, dazzles with showstoppers that leave the audience roaring with approval.
You can forget Holliday and Hudson. With Payton leading a cast of extraordinary performances, Signature Theatre's hard-edged picture of corruption in the music world is the stuff dreams are made of.