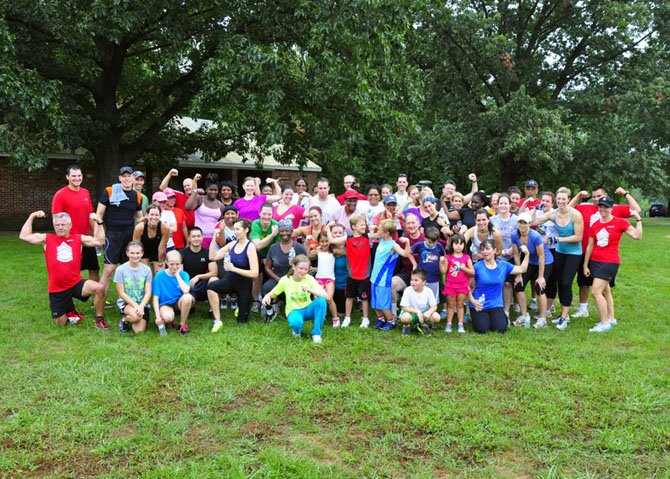 For the past 17 years, Capital Crescent Trail enthusiasts have been shocked to see the "Jolly Fat Man" — and a pack of his followers — racing and walking down the trail. This year will be no different as The Sergeant's Program inspires recruits, friends and their hero — the "Jolly Fat Man" — to "give it their best" at its fun run/walk to benefit Operation Second Chance.
The holiday run/walk will begin at 8 a.m. on Dec. 15 when runners/walkers gather in front of Mon Ami Gabi, 7239 Woodmont Ave., Bethesda, for warm-up exercises and stretches. Unlike most charity races, participants can choose their distance. They can run or walk as far as they want on the Capital Crescent Trail — 3 miles, 7 miles or even 14 miles all the way to Georgetown and back. When they return, a hot breakfast will be provided by RiRa Restaurant in Bethesda — just a block from the start/finish.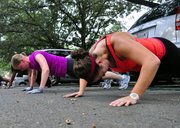 It's just $34 to register for this fun charity event and all participants will receive a long-sleeve tee shirt, a hot breakfast and a post-run party at RiRa. Raffle tickets will be available for $5 for a chance to win prizes provided by sponsors and local merchants. The Early Packet Pick-up/Happy Hour is on Thursday, Dec. 13 at RiRa from 6-9 p.m. The restaurant is offering dinner and drink specials for all run attendees. On the run-day, the packet pick-up will be after the race.
Headquartered in Potomac, the Sergeant's Program is the original and oldest civilian bootcamp program in the country. It operates civilian military-style bootcamp classes throughout the Washington D.C. area. For 17 years, the organization has always selected and supported a charity that is connected to the military.
This year's charity, Operation Second Chance provides assistance to wounded, injured or ill combat veterans and their families while they recover in military hospitals. The organization builds relationships and supports the immediate needs of the Veterans and their families. It also promotes public awareness of the many sacrifices made by members and families of our Armed Forces.
Adam Kisielewski, Operation Second Chance vice president, is pleased that the Sergeant's Program is helping their cause: "Operation Second Chance does all it can to help wounded veterans and their families during their time of need. Through partnerships, like the one we have with the Jolly Fat Man, Operation Second Chance is able to focus on the veterans, instead of fundraising."
Rob Grimes, CEO and president of The Sergeant's Program said, "This is our first year supporting Operation Second Chance. There are many worthy causes that The Sergeant's Program could support, but we really wanted to focus on something that was based here in the Washington area and supported the local community. We also wanted to support a cause that we felt we could make a difference to by bringing attention to it through The Jolly Fat Man's Run, and that we could work with throughout the year."
Grimes added, "Operation Second Chance was a perfect choice for us and while it is not as well-known as some of the larger programs supporting our wounded soldiers, it fills a much needed gap in providing support and services as they go through rehabilitation which can take several years after their initial hospital treatments."