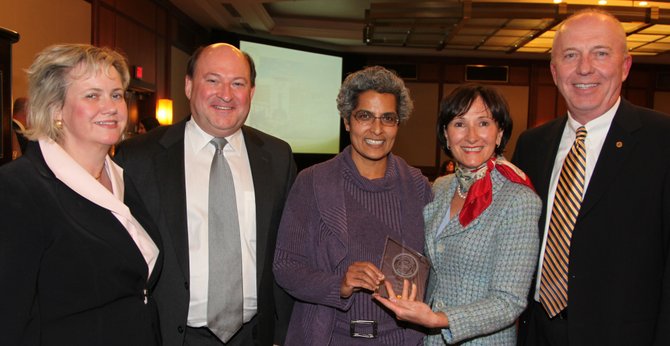 One Virginia hospital was among The Leapfrog Group's annual class of "Top Hospitals" announced in Baltimore, Md. on Dec. 4.
Inova Fair Oaks Hospital's management and staffs for the first time completed the Leapfrog Hospital Survey, being transparent on patient safety and achieving the "Top Hospital" award. The 2012 list includes university and other teaching hospitals, children's hospitals and community hospitals in rural, suburban and urban settings. The selection is based on the results of The Leapfrog Group's national survey that measures hospitals' performance in crucial areas of patient safety and quality. The results are posted on a website open to the patients and families, the public and employers and other purchasers of health care. It is the most complete picture available of a hospital's quality, safety and resource use.  See more at www.leapfroggroup.org/cp.
More than 1100 hospitals that publicly report their performance via the Leapfrog Hospital Survey do so voluntarily. In Virginia, the Virginia Business Coalition on Health (VBCH) mobilizes local employers and purchasers of health care to garner hospital participation in the national survey. VBCH has partnered with Leapfrog since 2004 when just 18 hospitals in Hampton Roads were invited to participate. With a Virginia-wide expansion in 2006, about 90 hospitals are now invited and 65 percent of the urban hospitals in Virginia participate in the Leapfrog Hospital Survey.