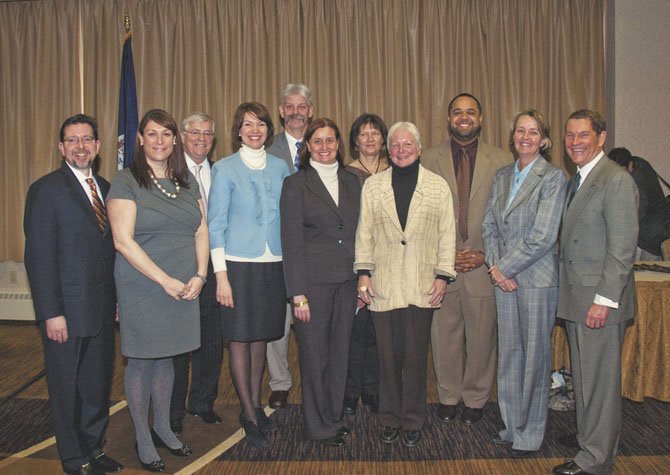 It happens to everyone and on the morning of Jan. 26, it happened to new Alexandria City Manager Rashad Young.
"I got stuck in traffic," laughed Young as he addressed the crowd that had been awaiting his arrival. "But it's great to be here this morning and I am looking forward to meeting everyone and getting to know better the business organizations of the city."
Young delivered the opening remarks to more than 250 people gathered at the ABC's of Alexandria Business forum held at the Crowne Plaza Hotel.
Photo Gallery
The ABC's of Alexandria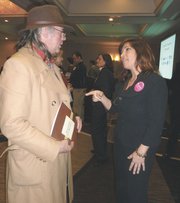 Click Photo for Flash
Nine business organizations, often referred to as the "alphabet soup" of the city, highlighted how they work in partnership to help local businesses succeed. Attendees included City Council members Del Pepper and Frank Fannon along with members of neighborhood business groups and small business owners.
Program presenters included Andrew Palmieri, Alexandria Chamber of Commerce; Stephanie Landrum and Val Hawkins, Alexandria Economic Development Partnership; Stephanie Pace Brown, Alexandria Convention and Visitors Association; Mike Barber, West End Business Association; Sharon Eddy, Arlandria-Chirilagua Business Association; Maria Wasowski, Del Ray Business Association; Carol Supplee, Old Town Business and Professional Association; Kay Tyler, Eisenhower Public-Private Partnership, and Bill Reagan, Alexandria Small Business Development Center.

Following the program, Young took time to speak with dozens of attendees who had lined up to meet and have their picture taken with him.
"This has been a great way for me to get introduced to the business members of the community," Young said. "And I'll know better next time about the traffic."