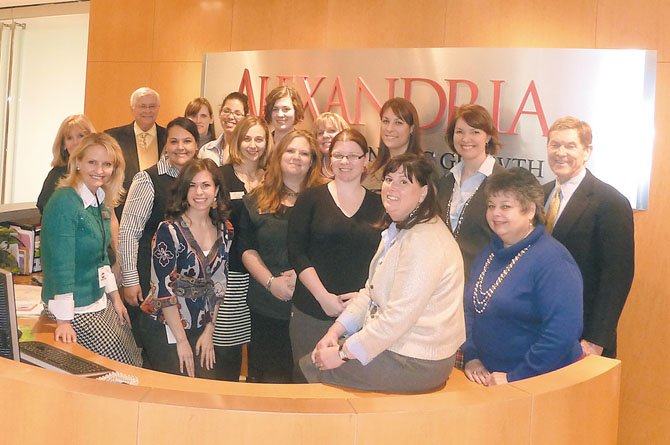 The Alexandria Convention and Visitors Association officially welcomed visitors to its new offices at 625 N. Washington St. with an open house reception Jan. 18.
"It feels like home," said ACVA president and CEO Stephanie Brown of the office space the organization now shares with the Alexandria Economic Development Partnership (AEDP) and the Small Business Development Council (SBDC). "AEDP did a good job of preparing for us. We just picked up our files and arrived."
The new offices are part of the mixed use retail block of North Washington Street that houses Trader Joe's, Talbots and FedEx. AEDP first moved into the space last summer and SBDC followed Sept. 1.
"We were fortunate to find a space that fit each organization's needs yet still allows us to collaborate," said AEDP president and CEO Val Hawkins. "There's a good synergy with all of us working here together."