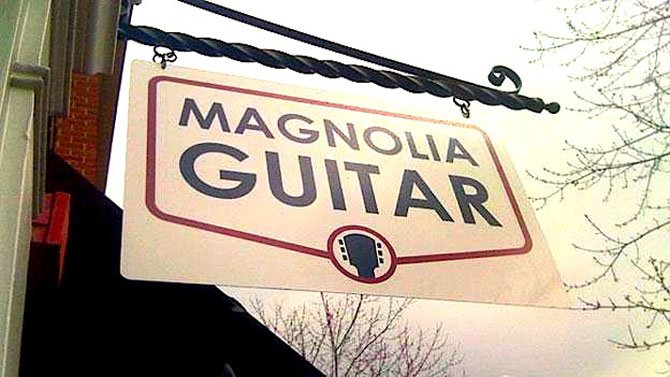 On the Radio
From WAMU 88.5 News: http://wamu.org/n...">Arlington County Considers Changes To Sign Regulations
For Dan Magnolia, the headache of dealing with Arlington County government is a sign of the times. Visitors to his business in south Arlington are likely to see a four-foot by three-foot sign announcing the business. Magnolia said installing it was a major pain, one that has soured him on the county government. Not only did the process consume hundreds of dollars and weeks of time, he found himself at the government center multiple times a day.
"When I was ready to leave triumphant, certificate in hand, they told me, 'Oh and by the way don't forget to stop by the building permit desk when you leave,'" said Magnolia. "And I was like, 'Really? Because I'm not building anything.'"
Really. Magnolia needed a building permit too. That meant more time and more money.
"Every day that I wasn't open for business was a day that I wasn't making money," said the frustrated businessman. "And by that point, I had already gotten the lease so I could be in there. But without the signs, it's kind of silly."
ARLINGTON COUNTY has a tenuous relationship with signs. Back in 2010, Wag More Dogs owner Kim Houghton filed a lawsuit against the county alleging that it violated her First Amendment right of free speech in finding that a mural she commissioned for an outside wall of her business violated Arlington's sign ordinance. Last year, U.S. District Court Judge Leonie Brinkema dismissed the case, although it's currently on appeal.
"We are pleased that the judge agreed with Arlington that this issue was about advertising, and that she found the county's sign ordinance to be fair and reasonable," said Assistant County Attorney Carol McCoskrie at the time.
Since then, Arlington County has taken up a formal review of the sign ordinance. Late last year, for example, the County Board overturned a longstanding ban against A-frame sandwich board signs that businesses can use to announce themselves. The amendment to the county's zoning ordinance also allowed signs on umbrellas with outdoor cafes.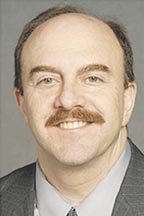 "These much-needed changes to the county's Zoning Ordinance will help both small businesses and their customers," said County Board member Chris Zimmerman. "Sidewalk signs, properly placed, not only provide information, they enliven streets and make it more fun to walk around downtown."
IN THE NEXT FEW months, more changes are expected. This spring, for example, the county plans to launch a new web portal so that business owners such as Dan Magnolia will have a better understanding of how the process works and what they are responsible for submitting. Then, in June, County Board members will take up changes to what's allowed in the right-of-way along county roads, which is currently an irregular pastiche with little or no consistency of enforcement.
"The choice really boils down to either allowing more under the same limitations or allowing none," said Bob Brosnan, director of Community Planning, Housing and Development. "If you allow commercial speech in the right-of way for real-estate signs then you can't necessarily restrict it."
At issue is a variety of uses, everything from civic associations announcing meetings and residents advertising yard sales to Boy Scouts' food drives and directional signs to churches. Under one scenario, any commercial business could put signs in the right-of-way on the weekends, including yard sale signs, real-estate signs and local businesses. But under an alternative scenario, no commercial signs would be allowed.
"Currently our ordinance allows only the real-estate signs," said Brosnan. "Yard sales signs, I think, are technically not legal. And so that's one of the reasons people are interested in finding out a way for them to be legal."