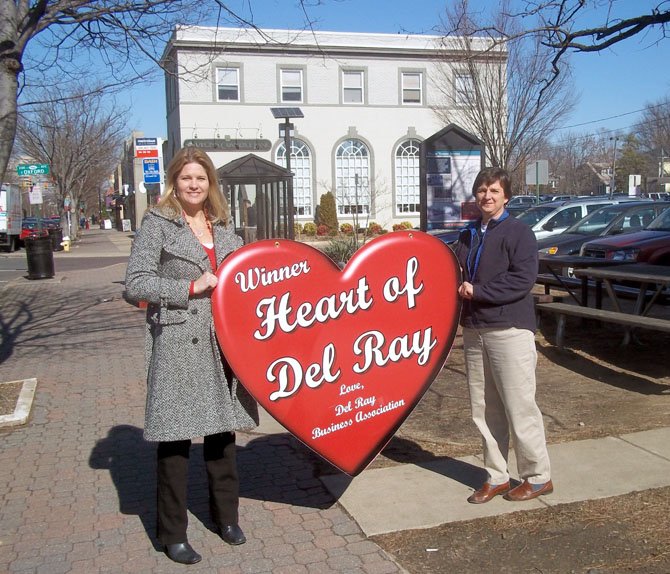 The "Heart of Del Ray Award" is annually presented by the Del Ray Business Association during the Valentine's Day holiday to the business that serves as the heart and soul of Del Ray. Residents, customers and friends of the Del Ray community determine the winner of the award through online voting, which is open through Feb 12. Voting is based on which business best demonstrates their warm and welcoming attitude to the community and customers, their commitment and generosity to the community and to their overall contribution to what makes Del Ray the best place to live, work and shop. In other words, what business warms your "heart" when you hear its name?
Finalists for the 2012 Heart of Del Ray Award are: Greener Cleaner of Del Ray; Neighborhood Pharmacy of Del Ray; Pork Barrel BBQ; St. Elmo's Coffee Shop, and Taqueria Poblano.
To vote in this year's contest, e-mail your selection to HeartofDelRay@yahoo.com any time before 5 p.m. Sunday, Feb. 12. Each household is asked to vote only once. Once votes are calculated and a winner is determined, a large heart-shaped award will be on display at the winning business Monday, Feb. 13 to greet them for the Valentine's Day holiday. Community list serves will be notified of the results.