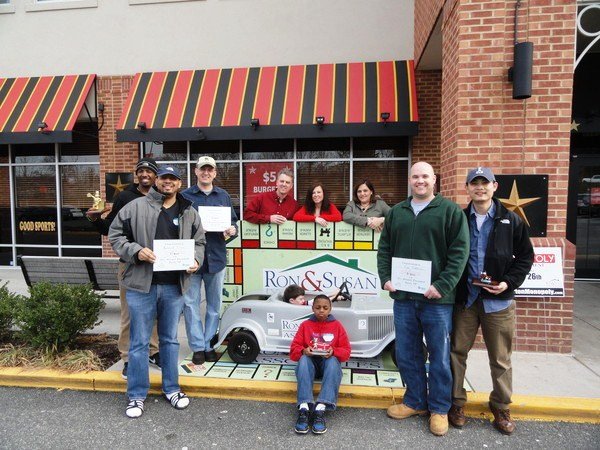 The new location isn't under the boardwalk, and you won't receive a "Get Out of Jail Free" card, but Ron Kowalski, founder of Lorton's annual Monopoly Tournament, said players of all ages will have a blast competing in the 5th annual game tournament at the Workhouse Arts Center.


THE EVENT will be held on Saturday, Feb. 25 from 9 a.m. to 2 p.m. Registration is still open for players and sponsors, and the registration deadline is Monday, Feb. 20. Kowalski, a realtor with Re/Max Gateway, is co-hosting the game with Re/Max partner Susan Borrelli.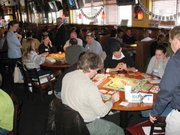 "This is the first time it's being held at the Workhouse Arts Center, and it's because we more than quadrupled our original 36 players since we started this five years ago," Kowalski said.
Glory Days Grill in Lorton, the original venue, will cater lunch for the expected 125-150 attendees.
"We are thrilled to be at the Workhouse Arts Center. They are donating the space, and it's an opportunity for people to see what a great place it is," Kowalski said. "The staff of the Workhouse Arts Center will provide tours of their facilities to all participants at the event."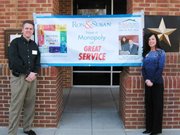 Kowalski said he and his wife initially built a life-size (8'X8') monopoly game board in their garage as an attention-getter for Lorton's annual Fourth of July parade. He said he's not a Monopoly "fanatic," but admits he has always loved the game, and has a photo in his office of playing the game when he was 10-years-old.
"The large board definitely got noticed at the parade, and several people asked us to host a tournament. It's all about having fun, and bringing the community together in great new location," Kowalski said.
As a realtor, hosting a tournament based on a classic real-estate game, and using the proceeds to benefit housing through Habitat for Humanity of Northern Virginia was a natural fit.
"Habitat for Humanity is a great cause," Kowalski said. "More than 180 children reside in these safe, decent, affordable homes, and they have a great approach to home-ownership."
Kowalski and Borrelli said they hope to top last year's total proceeds of $5,000 during the competition. The tournament includes two 75-minute preliminary rounds of Monopoly, as well as a final round where the top six competitors will play for the top prize of $500.
"Anyone wishing to test their real estate trading skills against other top players while helping out a very worthy cause should come out and play. There's still time to register," Borrelli said. "The cost for a seat is only $25, which includes a light breakfast and lunch, compliments of Glory Days Grill."
Monopoly is the world's most popular board game, according to Hasbro, which produces the game. It is licensed in more than 80 countries and printed in more than 26 languages. Since it first went on the market in 1935, more than 200 million Monopoly games have been sold worldwide, it's and is now played by an estimated 250 million people annually.


THE MONOPOLY GAME tournament is one of many local tournaments held nationwide to assist organizations such as Habitat for Humanity in raising funds for their causes.
For more information, contact Ron Kowalski, Tournament Director at 1-888-495-6207 x3, or go to www.lortonmonopoly.com.