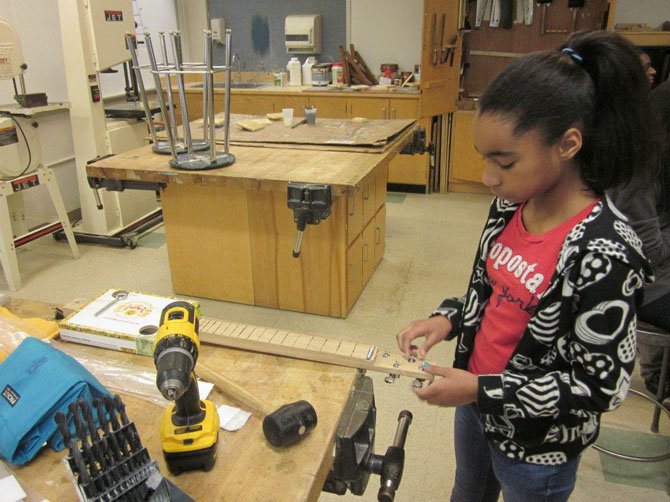 Alexandria — Twelve Hammond Middle School students stood before their teachers, classmates, School Board members and administrators Feb. 1 as they gave a musical performance using their own hand-crafted cigar box guitars. As a result of an after-school program sponsored by Alexandria City Public Schools and the Alexandria Court Services Unit, several middle school youth proudly displayed the culmination of four months of work building their instruments.
Led by the Alexandria Seaport Foundation, the program is part of the ASF Educational Boat Building Program, which uses nationally recognized hands-on teaching techniques to assist students with various building projects. Staff and volunteers from ASF worked with the group one day per week in cooperation with Matt Cupples, Career and Tech Ed teacher at HMS. The guitar project was part of an afterschool program that also included the construction of model boats and skate boards.
Curtis Blues, DC Solo Blues Artist of the Year, also worked with the students in an effort to bring the arts alive for them.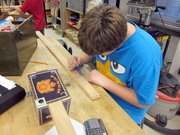 "You should see the looks on their faces when I hand the kids back their guitars after I have tuned them," Blues said. "When the instruments sound like real music … they light up with pride."
Blues kicked off the concert with a brief history of the various genres of music, followed by a performance of his own.
A similar ASF program is underway at George Washington Middle School. For more information on the Alexandria Seaport Foundation's educational programs, call 703-549-7078.