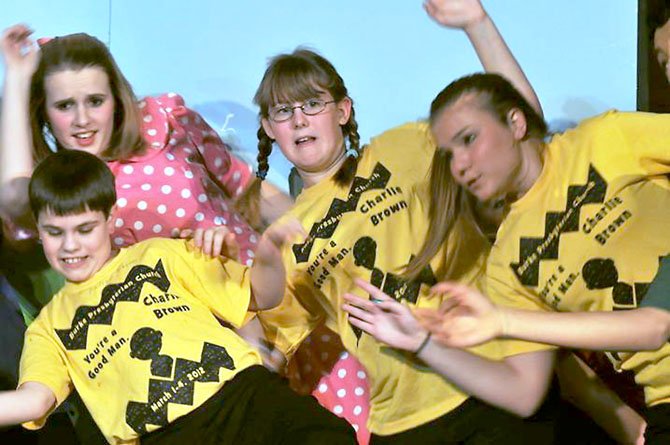 The old gang may not be as trendy as The Simpsons, but everyone still knows and loves Charlie Brown, Snoopy, Linus and the rest of the Peanuts crew.

"You're a Good Man, Charlie Brown," the popular musical based on Charles Schulz's whimsical comic strip, will debut on Thursday, March 1, at Burke Presbyterian Church.
"This is an all-volunteer effort," said Jill Kurtz, the show's producer. "The 38 students in the show do everything from the performances to sound production, lighting, sets, you name it. We have a great cast and crew this year."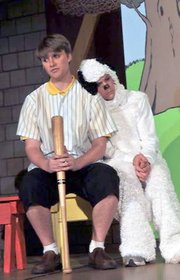 Kurtz said the church's musicals are a community tradition, and have been presented by the BPC youth since 1997.
"Anyone who wants to be in the cast is given a role. The shows are offered as a community outreach and all tickets are free," Kurtz said. "We traditionally have full audiences on all performance nights, and it's always a lot of fun."
Cast members are drawn from students in 7th through 12th grades. This year's students hail from Robinson Secondary School, Lake Braddock Secondary School, West Springfield High School and Irving Middle School. Charlie Brady, the director, is a church member who performed in these musicals when he was in high school.
"The show is hilarious," said stage manager Linda Kurtz, 23, a college graduate and a veteran of the church program. "The show is the revival version, with two new catchy tunes. People grew up with these wonderful characters, and it's really about learning to appreciate what you have."
Performance Schedule
Thursday, March 1, 7 p.m.
Friday, March 2, 7 p.m.
Saturday, March 3, 7 p.m.
Sunday, March 4, 3 p.m.
Admission to the show is free, but all seats must be reserved by e-mail to Tickets@BurkePres.... Free-will donations will be accepted during intermission and after the show.
For more information, visit http://www.burkep...
The Tony Award-winning musical, which originally debuted on Broadway in 1966, is joyous, gentle and innocent fun. There is no plot, but a series of vignettes which set up the character-centric musical numbers.
The story centers on classic moments in the life of Charlie Brown, played by Zach Miller, a Robinson senior, as Charlie and his friends go through a series of events.
"All of the action is strung together in a single day, from bright uncertain morning to hopeful starlit evening. It's a great, feel-good family show," said Brady.
All performances are free and take place at Burke Presbyterian Church, 5960 Oak Leather Drive in Burke.