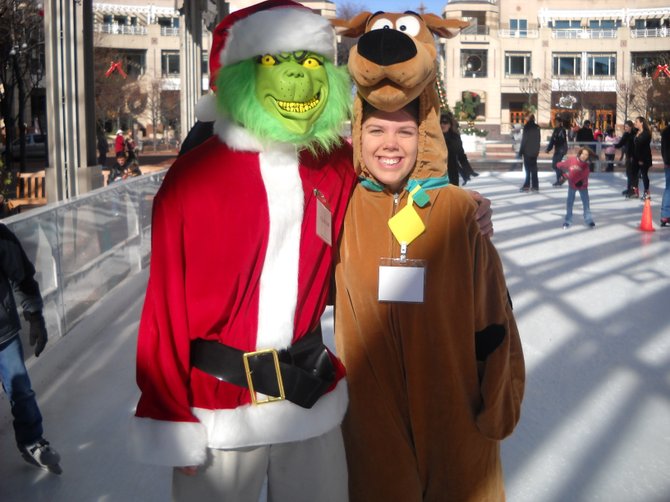 Reston — While the Reston Skating Rink is open until mid-March, Friday nights and Saturday mornings offer a different kind of experience on the ice.
Friday nights the rink hosts "Rock and Skate" where a DJ will play tunes from 8 to 10 p.m. and prizes will be given to skaters until 11 p.m.
"My kids love coming to Rock and Skate, the music, the atmosphere makes it a little cooler than just regular skating," said Sarah Larsen of Herndon, who has two middle schoolers. "It's sort of an end-of-the-week treat for them, they coordinate with friends and it's a good way to get them outdoors and moving during the winter, when they might otherwise be shut indoors in front of the TV."
On Saturday mornings the rink caters to their younger clientele. Cartoon skate allows children to skate alongside their favorite cartoon character, such as Tweety Bird, the Cat in the Hat and Scooby Doo.
"Usually I see them on TV on Saturday mornings, but today I got to skate with them," said Hayleigh Gabriel, 6, of Reston after skating with Scooby Doo.
Cartoon Skate will take place every Saturday morning until mid-March from 11 a.m. to 1 p.m. at the skating pavilion.
More information can be found by calling 703-709-6300 or by emailing skating@restontowncenter.com.