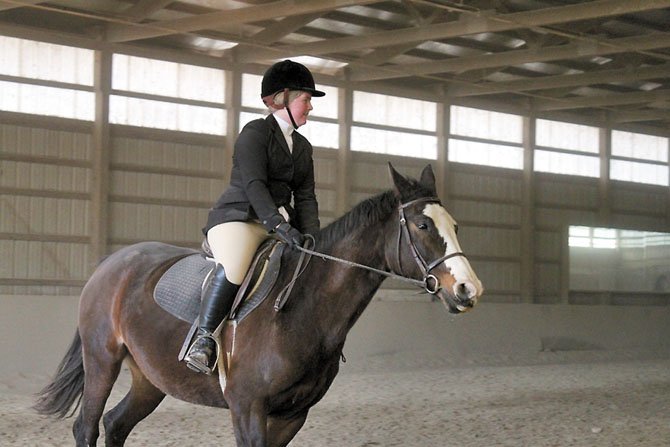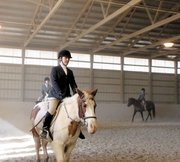 Potomac — Competing against 16 other teams, Connelly School of the Holy Child's "riding tigers" tied for top honors at the recent JV horse show in the Inter School Horse Show competition. Competitions are held monthly at schooling barns, with 37 teams from the metropolitan area in the league. The majority of the riders do not own their own horses, rather compete on horses provided by the schooling barn.
Holy Child is currently leading the league competition. Competitions begin in September, culminating in the invitational show in May. Riding in the most recent show for Holy Child were captains Catherine MacCormack and Hope Thomas. Maya Whitaker was Grand Champion of her division, with Rose Meima, Lizzy Cornfeld, Sarah Holladay, Kate Metro and Sophia Seymour rounding out the team. The team tied with River Hill School for top points at the January show. Holy Child has the distinction of being the founding school of the league, which began with a handful of teams 20 years ago. The co-ed league has grown to include more than 50 teams at two levels, varsity and junior varsity.
Holy Child's team, coached by Aimee Doyle, is comprised of 25 sixth through twelfth grade girls who practice together and separately. The school is located in Potomac.