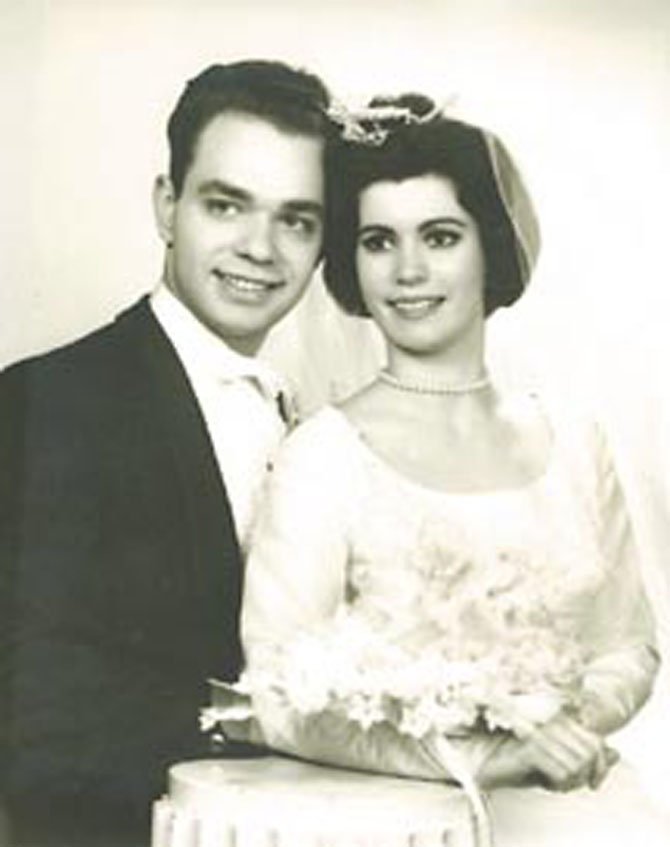 Martin and Phyllis Cohen (nee Feuer) of Fairfax will celebrate their 50th wedding anniversary on Jan. 27, 2012. The couple married at the Aperion Manor in Brooklyn, N.Y. in 1962. They will mark their anniversary with a cruise to Alaska in the summer of 2012.
The couple met on a blind date arranged by friends in 1959 and the rest, as they say, is history.
Martin Cohen graduated from Brooklyn Tech High School and went on to earn a B.S. in mechanical engineering from City College in Manhattan and an M.S. from the University of Connecticut. His first job was with Pratt & Whitney Aircraft in East Hartford, Conn. He retired from IBM in East Fishkill, N.Y. where he was a mechanical engineer and manager for over 25 years. Since moving to Fairfax in 2001, he has been a math and science substitute teacher in Fairfax County middle and high schools, where students call him "Mr. C." His true passion, however, is complementing his life-long love of aviation and space exploration by volunteering at the Smithsonian Institute's Steven F. Udvar-Hazy Center in Chantilly.
Phyllis Feuer graduated from Midwood High School in Brooklyn. She retired as a bookkeeper from the Mid-Hudson County Library System in Poughkeepsie, N.Y. prior to the couple moving to Fairfax to be closer to their grandchildren. When she's not coddling her grandchildren, she volunteers at various INOVA hospitals in Fairfax.
The couple has three children: Shari Curtiss of South Riding, Va., Leonard Cohen and his wife Jenna, of Brooklyn, N.Y. and Howard Cohen, and his wife Hope, of Potomac, Md.
They also have six grandchildren: Noah and Ethan Curtiss; Abigail Cohen; and Adina, Evan and Alex Cohen.