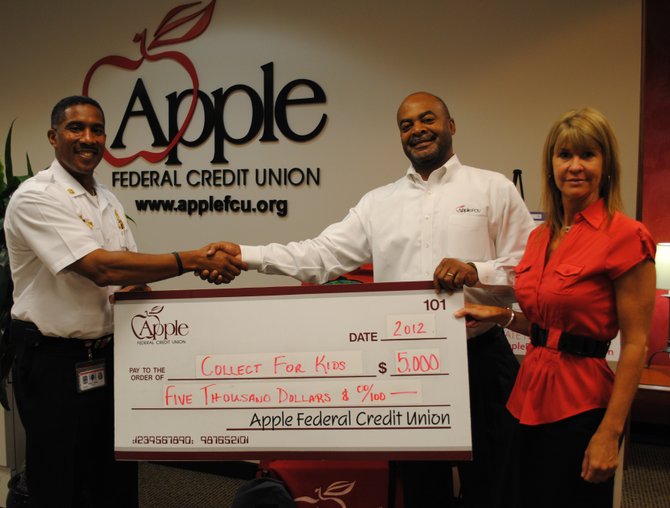 Apple Federal Credit Union this month launched its fifth annual Northern Virginia school supply drive, with a new pledge this year: Apple will match dollar for dollar cash contributions up to $5,000 to help ensure Fairfax County's underprivileged children have the tools needed for academic success this fall. Apple this year has joined forces with Fairfax County Public Schools, the Fairfax County Fire and Rescue Department, and more than a dozen nonprofit organizations to implement a coordinated school supply campaign, "Collect for Kids."
"Since we launched our school supplies drive in 2008, the monthly average number of Fairfax County families on food stamps has risen by 83 percent," says Cynthia McAree, vice president of marketing for Apple. "With education and teaching central to Apple's mission, we are committed to helping ensure that students in Northern Virginia have the school supplies needed for academic success. We hope community members will join us."
Apple invites community members to drop off backpacks and cash donations at the nearest Apple branch; check www.applefcu.org/supplydrive for branch locations and more information. Contributions also may be made via PayPal (secure link) from Apple's Facebook page (www.facebook.com/AppleFederalCreditUnion). The campaign runs through August 23, 2012.