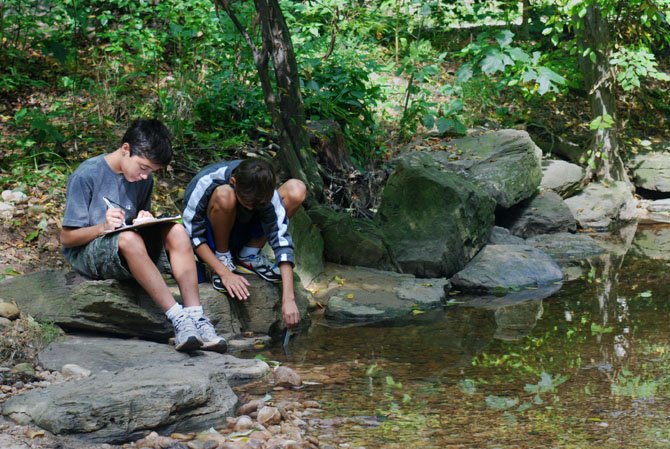 Alexandria — It's been several years since the students in Mary Breslin's seventh grade Science class first set foot in Winkler Botanical Preserve, and they haven't been able to stay away since. Having taken two to three trips each school year since Kindergarten, they've covered everything from rocks to animal species, all with accompanying activities like educational games and fun rope courses. Such frequent visits to the preserve have given students all over Alexandria a truly beneficial and rare chance to explore nature and investigate the many mysteries of wildlife.
"In fifth grade, we made 'metamorphic waffles'," reflects a student. "They always found a unique way to incorporate fun into learning." Since the beginning, the preserve has presented Alexandria's younger generation with an opportunity to escape the urban area and experience nature at its finest. They can see and do things that would never be possible in the middle of a city. "I was and still am shy, but whenever I went to Winkler, nothing mattered but having fun and exploring new things in a green environment," yet another student reflects fondly.
Getting this chance allows them to discover a whole new, more adventurous side of themselves.
But then, on Nov. 5, 2011, GWMS student Jack Mackey found unusually high levels of nitrogen and phosphorus in the water of the Winkler Botanical Preserve. "I was immediately confused as to why these levels were present," says Jack, "But once I took a closer look at the data, I realized why they were occurring and found myself becoming even more focused on the project." Breslin's 7th grade Science class at George Washington Middle School 2 then became very interested in why this was happening and how they could help prevent it by making a change in the community.
The explanation Jack Mackey found became obvious after his testing: Storm-water runoff. "It can be caused by things like houses, buildings, roads, or any impervious surface," he says. Impervious surfaces are hard and usually artificial structures do not allow water to pass through them. Some examples include patios, parking lots, driveways and rooftops.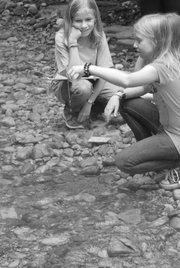 By making this issue visible to the public eye, the class hopes to decrease the amount of pollution in their community. "Winkler has always been a safe place for elementary school students to explore the last wildlife habitat in Alexandria. To think that pollution will ruin that would be a crime in itself," states a George Washington Middle School student. But with a little money and a lot of support, Winkler can and will be the same place it has always been since 1998, when elementary schools in Alexandria first started visiting the preserve.
In the past, many public controversies have centered around the possibility of Winkler being put in harm's way. But the preserve's many strong supporters have always risen to the challenge, whether it be writing letters, signing petitions, or speaking out against the higher force. And this is no exception — the students are determined to do everything within their ability to protect the preserve.
However, protecting the water quality is not the only way that this middle school class is working to defend Winkler. In the past few weeks, students have been speaking at public discussions, circulating petitions, and writing letters to try and stop the latest attempts to build roads or developments that could potentially harm Winkler's wildlife. "These proposed roads are impervious surfaces, and would, therefore, cause even more storm-water runoff, jeopardizing the preserve," explains Jack.
The amount of storm-water runoff depends on how many cars drive on it, how much car exhaust hits the road, and how much rain the area receives.
However, any consistent amounts of storm-water can and will cause long-term negative effects on the preserve.
Since finding out what is harming the preserve, these students have poured all of their energy and focus into reversing those problems and restoring Winkler back to the fun learning environment they know and love.
Students are now working hard to do everything that they can to stop recent efforts to build roads that would cause negative effects on the water quality. In addition to this, a long-term testing plan is in the works. Efforts have already been made to purchase a testing kit, and volunteers in the class will go to the preserve on a regular basis to ensure that the water is healthy and thriving.
The many great memories that have been formed at Winkler will always be remembered by these students, and they want to ensure that future generations have the same opportunities that they did.
So now, we must do all that we can to save Winkler. "Because, once it's gone, it's gone," says Jodie Smolik, director of the preserve. "It's irreplaceable."