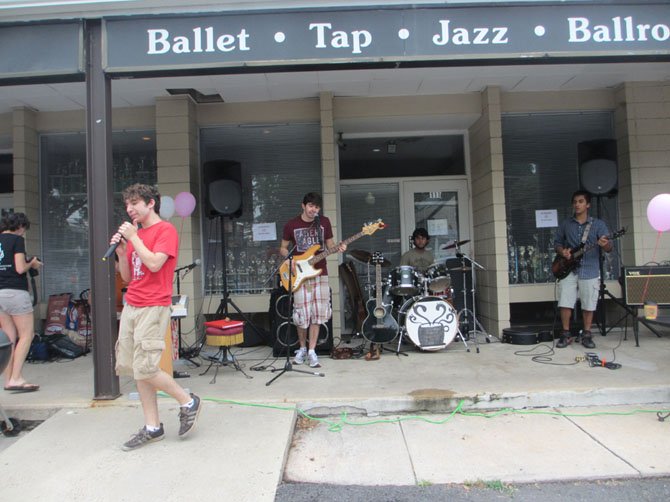 Caffe Amouri turned two and the coffeehouse threw a party for the community out front on July 14 to say "thanks" for its support. And the community returned the thanks with their presence.
From 11 a.m. on, throughout the day, coffeehouse Michael Amouri grilled hot dogs and gave them out free of charge. Ditto for the helium balloons, very popular with the younger set. The signature caffe Amouri was half-price. Pretty much everyone, of every age group, stopping by spent some time listening to the live music set up outside. TBS, one of Caffe Amouri's most popular bands, kicked off the music, followed by "Vienna Idol" finalist Alex Callsen. Later on in the day, Amouri pulled on a guitar and joined TBS for a jam.
Every hour, the shop featured a new trivia question with the kind of prizes coffee lovers love.
Early evening, Amouri moved the party inside.
"We love being a part of this community," Michael Amouri said.