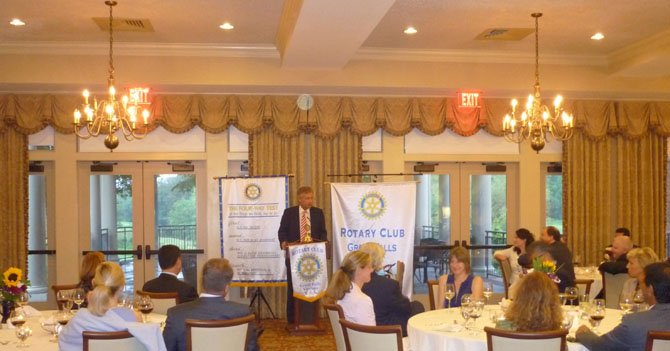 On June 1 the Rotary Club of Great Falls launched its Ambassador Dinner Series. The guest speaker for the inaugural event was Germany's Ambassador to the United States, Peter Ammon.
Accompanied by his wife, Marliese, and his daughter Christina, Ambassador Ammon shared his insights on the current crises in the Eurozone with a group of about 65 Rotarians and friends. With respect to Greece, Ambassador Ammon noted that Germany and other countries want to see Greece remain in the Eurozone.
They cannot stimulate themselves out of this crisis. And leaving the Eurozone would be a disaster as their own currency would be devalued, and since Greece must import most of its critical goods, the costs of doing so would increase substantially.
The Rotary Club of Great Falls plans to hold at least two Ambassador Dinners each year. These special events are open to the public. Information is available at www.rotarygreatfalls.org.