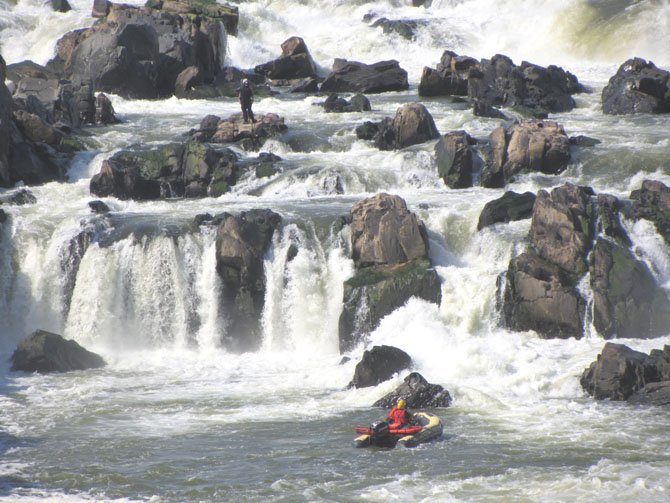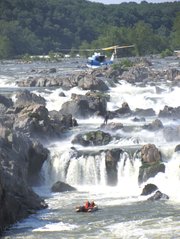 The swift, chopping sound of helicopter blades filled the air above Great Falls Park on Friday as a team of rescuers worked diligently to rescue a stranded kayaker from the river.
Several units responded to the call, including ambulances, fire engines, boats and a helicopter. Bystanders flocked to the lookout points to watch as some members of the rescue team herded people to a safe distance away from the railings.
Kayakers and other adventurers often brave the rapids at parks like Great Falls, and occasionally require help from local authorities if something goes wrong. "It depends on the situation, but we send out a predetermined number of units," said Angel Melendez, Master Technician of Fire Station 29 in Tysons Corner. He stated that rescue calls usually require an ambulance, accompanied by a fire truck and boat units. He added that if a helicopter is in the area, or listening in, that it will fly over as well.
Additionally, Melendez continued, the water at Great Falls Park belongs to Maryland, so they will send in a response team as well.
"We always err on the side of safety, so we send everybody," Melendez continued. "It doesn't matter if it's a dog or a family of people. There's no price on life."