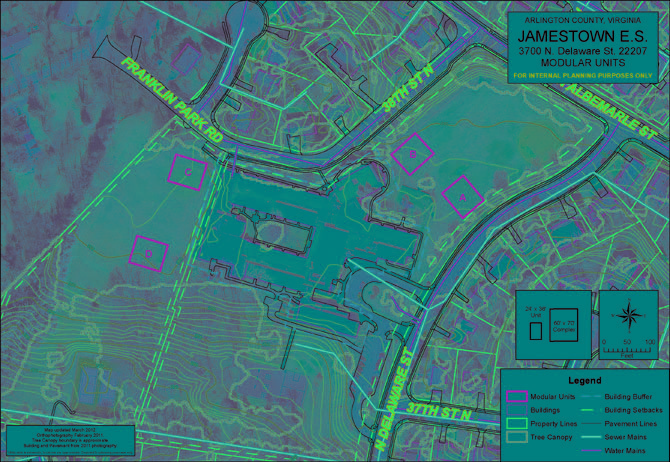 Following community feedback, Arlington County Public Schools has decided to move the trailers at Jamestown Elementary to the same side of the building on the far side of the field on 38th Street North .
The new location received the most votes at a June 4 community meeting at Jamestown.
"At the earliest, the move will probably begin in mid July," said APS Public Relations Specialist Frank Bellavia in an email. "The crews are working on other relocatables throughout the county."
Bellavia said the target completion date for the trailers is mid-August, when the teachers come back, but that they may not be ready until school begins.
The total cost estimate is $50,000, with $22,000 going toward the move and $20-$30,000 for installation.
Superintendent Patrick Murphy sent his approval of the relocation in a letter to Jamestown Principal Kenwyn Schaffner June 15, who sent a letter to the community June 20 to notify people of the decision and to thank them for their feedback.
"I support his [Murphy's] decision and believe that it will ensure the safety of our students and locate the classes in a way that minimizes impact on school operations and on the school field," Schaffner said in the letter.