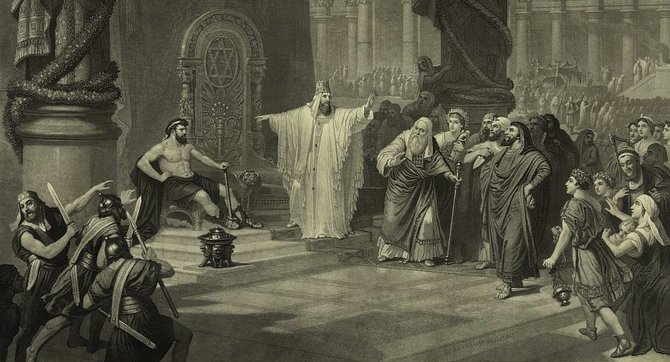 Yea, though members of the City Council walk through the valley of the shadow of Beauregard, they seem to fear no evil.
West End resident Jack Sullivan thinks that's a problem. So he arrived at a recent public hearing with the Old Testament reading for the morning: Proverbs 22:16. "One who oppresses the poor to increase his wealth and one who gives gifts to the rich, both come to poverty." At issue is the Beauregard small-area plan, which critics say will displace 10,000 low-income residents in favor of benefiting wealthy landowners who stand to gain millions in the process.
"Face it," Sullivan told council members. "What this plan does is harm the poor and give to the rich."
Opponents of the small-area plan now under consideration have been critical of the affordable housing part of the plan, which does not make units available until after 2020. They've also raised questions as to how the financing would work because they're skeptical that the funds will be available. Sullivan said that the low-income residents are being targeted for displacement specifically because they are tenants rather than owners, who tend to have more cache in city politics.
"Scripture promises affliction and loss to those who harm the less fortunate in helping the rich," Sullivan preached. "Who knows what may befall us in Alexandria if we take this drastic step?"