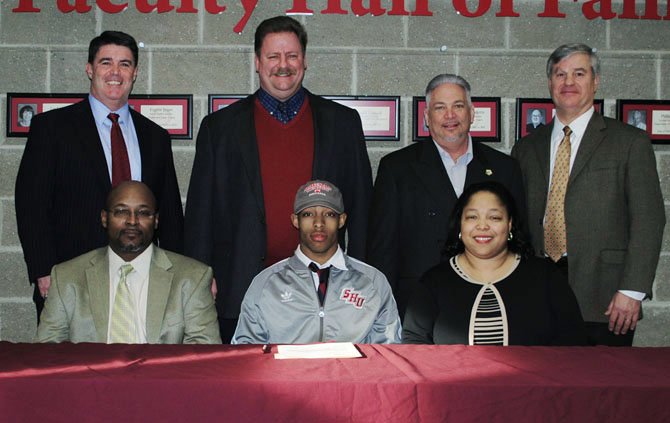 Five Bishop Ireton seniors — two football players and three girls' soccer players — signed letters of intent to play at the collegiate level.
Moses Webb, a standout at running back and receiver, will play at Division I Sacred Heart University in Fairfield, Conn. Webb set the Ireton single-season touchdown record with 16 and was named 2011 team MVP.
Eddie D'Antuono will be a preferred walk-on at Virginia Tech as a long snapper. He was the 2011 recipient of the Cardinal Award.
Anna Wissler will play soccer at Lafayette College in Easton, Pa. She was an honorable mention all-Washington Catholic Athletic Conference selection and received the team's Cardinal Award.
Katarina Guillou, a first-team all-WCAC selection, will play soccer at UNC-Wilmington. She scored two goals in an upset of Good Counsel.
Hannah Thomas, a second-team all-WCAC selection, will play soccer at Charleston Southern University in South Carolina.