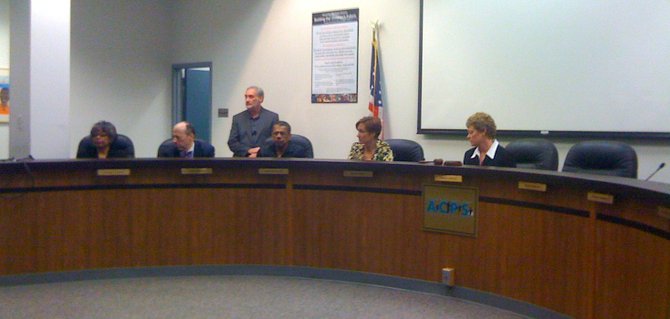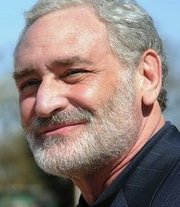 Audio clip
Sherman on Donley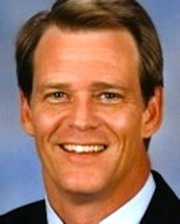 Audio clip
Donley on Sherman
Members of the Alexandria School Board are standing by embattled school superintendent Morton Sherman, despite calls for him to step down in the wake of a scathing auditor's report.
The announcement came after board members emerged from a three-hour, closed-door executive session Thursday night to express complete confidence in the performance of school Sherman. School Board chairwoman Sheryl Gorsuch read from a prepared statement during a brief public session late Thursday night.
"While the School Board regrets that this incident occurred," Gorsuch concluded, "the School Board finds that the Superintendent has acted responsibly in addressing these issues and ensuring corrections are made as needed."
Sherman has been under fire in recent days after an auditor's report blasted the school district late last week for approving contracts that hadn't been budgeted and providing incorrect information to school board members. The report also pointed out a number of irregularities in the budget process, including a lack of reconciliation between the budgeting office and accounting office and purchase orders being filled out after invoices have been received.
"The buck stops at the top," said Vice Mayor Kerry Donley Tuesday night, calling for Sherman to step down. "I think a resignation is in order."
Sherman says Donley is "dead wrong."
"You can't say that because you didn't know about it or you didn't do something about it that it's your fault," Sherman said Thursday night after the executive session. "So I think there's a difference between responsibility and fault."
THE WAR OF WORDS between Donley and Sherman is largely about the who is at fault and who should take responsibility. Sherman says he did nothing wrong, and that he brought the problem to School Board members as soon as he found out about it. Within a matter of weeks, two senior level employees were gone. Budget Director Jean Sina was first to go. Then Deputy Superintendent Margaret Byess announced her resignation.
"I am outraged at the actions of some staff," Sherman said in a written statement released simultaneously to the audit last week. "And it is clear that our internal documents and procedures have to be updated and made more rigorous."
Donley said outrage and blame is not enough from the superintendent.
"Part of the problem I have is that we've spent too much time in the last few days pointing fingers and casting blame and not taking true responsibility," said Donley.
Gorsuch says there's enough blame to go around. Last summer, for example, when the city government was rocked by charges of embezzlement from two employees, School Board members stopped short of calling for resignations. Gorsuch suggested that School Board members were unhappy with how the city handled the situation, but kept their opinions out of the public spotlight.
"I think he needs to remember how the School Board members handled their opinions last summer regarding the problems on the city side," said Gorsuch.
School Board members are ultimately responsible for hiring and firing the superintendent. So their show of support for Sherman this week means he will likely remain superintendent at least until his contract expires in 2015.