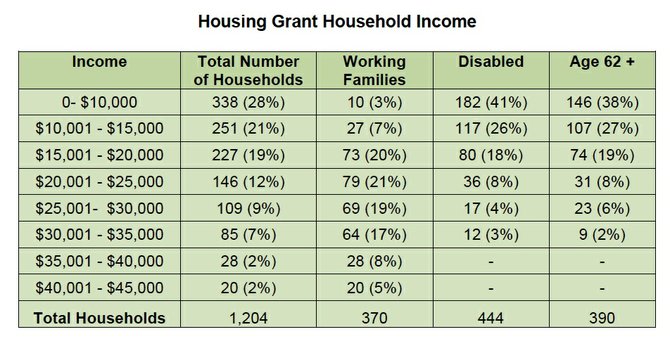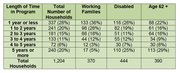 For Arlington's poorest residents, the recession is far from over. Now Arlington County Board members are considering a proposal that would pump an additional $2.2 million into the county's housing grant program, which already spends about $6.4 million a year.
"A number of people still suffering from the market [are] right here in Arlington," said Arlington County budget director Richard Stephenson. "Even though we have a pretty affluent population, there's a rising number of people in need."
The program currently assists about 1,200 people with an average monthly rent subsidy of $536. Recipients of the program are working families with children, the elderly and people with disabilities. Average annual income for these families is $24,000, for people with disabilities is $13,000 and for residents age 62 or older is $14,000.
In her budget message to County Board members, county manager Barbara Donnellan said that the need continues to grow. In the first six months of fiscal year 2012 alone, demand for housing subsidies grew about 6.5 percent.
"We are fortunate compared with many localities across the country still struggling with the effects of the recession," Donnellan wrote in her budget message to board members. "But we are not isolated from broader trends."
ALTHOUGH BUDGET OFFICIALS estimate that the county has about $2.2 million in additional need for the housing grant program in the coming year, County Manager Barbara Donnellan did not propose any increase to the program this year. Instead, she replaced one-time funds for the county's Affordable Housing Investment Fund with ongoing funding. That prompted County Board member Chris Zimmerman to ask for some details about those who are falling through the gaps.
"The county board has made a priority year after year of providing funds for the most vulnerable," said Zimmerman. "Housing programs are at the top of the list."
"Arlington has been, and will continue to be, a regional leader in preserving and expanding the pool of committed affordable units as market-rate units become increasingly unaffordable for working people," said Zimmerman in a written statement.
All households receiving housing grants in Arlington earn less than half of the area median income, which means that the county has a growing number of poor residents. The vast majority of those receiving the housing grants have an annual income of less than $20,000 a year. About half of the participants in the program receive a housing grant for fewer than two years, although one out of five participants stay on the program for five years or more.
"If County Board members decided to fully fund the need for this program, they would need to find a way to raise taxes or make cuts in other parts of the budget," said Stephenson.