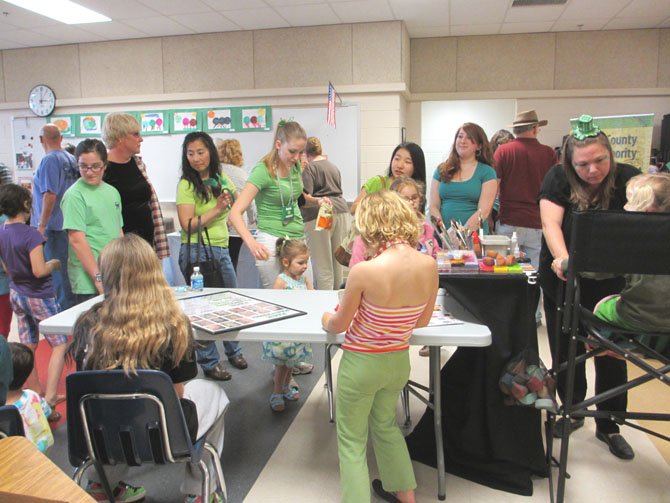 If the crowds were a indication – and they usually are – the premiere Celtic Arts Festival on March 17 hosted by the Vienna Choral Society [VCS] at Vienna Elementary School was a smash hit. Throughout the four-hour program on St. Patrick's Day, more than 500 guests listened to music on two stages, ate Cornish pasties sold by The Pure Pasty Company, and browsed through vendors' stalls. The family-centered music festival featured face-painting for the kids, as well.
"We're a growing organization," said VCS member Sohini Baliga. "Part of the reason we're resonating with the community is that we're energized. We're willing to try something different." What was different was the unique take on St. Patrick's Day. Celtic music embraces Irish, Scottish and Welsh traditions, and the guest performers were specialists in that arena.
"St. Patrick's Day was a natural tie-in with Celtic music," said VCS president Karen Akers. Bringing the community together for this event engaged personal relationships and word-of-mouth. Members knew Celtic musicians, appropriate vendors.
Led by Artistic Director Jennifer Rodgers Beach, the Vienna Choral Society has grown from about 50 members to 75 under her leadership. While a great number of guests were family or friends of performers, some, like Sharon and Roy Baldwin, came to recognize the holiday in a distinctive manner. "It seemed like a nice local thing to do on St. Patrick's Day, and we can walk here," said Sharon Baldwin. "We thought the music would be good. And he [husband Roy] was enticed by Pure Pasty."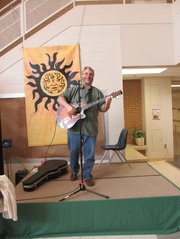 Performances featured the Vienna Choral Society, Rich Follett, Tinsmith, pipers The Hughes, Eamonn Corolan, Irish Breakfast Band and the Vienna Elementary School Jammers. The Society produced a guest-friendly program; lyrics to the songs performed promoted community sing-along.
As far as the unique turn of musical presentation in the community, Baliga summed up the Celtic Arts Festival's focus on Ireland. "Celebrating St. Patrick's Day is an American experience that's no longer celebrated in just one place. This is a great introduction to that part of the world."
The Vienna Choral Society received a grant from the nonprofit Fairfax County Council of the Arts to help support its programs, in particular the Celtic Arts Festival. The Vienna Choral Society performs a music sampler on Saturday, May 19, at 7:30 p.m., location to be announced.
To learn more about the Vienna Choral Society, go to www.viennachoralsociety.org or www.facebook.com/viennachoral.