One of the most anticipated benefits of retirement is the ability to put a stressful career — be it in an office, in nature, on a job site, or in the home — behind you. This down time can be a blissful experience where you can catch up on sleep, see friends, finish projects and explore new areas of interest. According to the City's new Strategic Plan on Aging, Alexandria's booming senior population is among the best educated in the entire United States. So, what sort of options are there for expanding your horizons for someone over 55 in our area?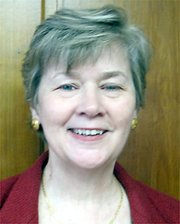 As part of Senior Services of Alexandria's dedication to promoting the health and wellness of Alexandria's seniors during Older American's Month, Senior Services of Alexandria's next Speaker Series event will make it easy to learn about the wealth of options out there for seniors in our area to continue to learn and grow with: Continuing Education Opportunities for Seniors.
Our upcoming Senior Speaker Series event will concentrate on the importance of staying mentally active and engaged. As reported by the National Institute of Health, regular cognitive activity, through learning, reading, and playing games, helps all forms of memory loss and it can also be fun, exciting, and full of adventure.
Representatives from the major adult education programs in our area will be on hand, including: Northern Virginia Community College, Arlington Learning in Retirement Institute, The Art League of Alexandria, Computer Core, Alexandria Library, Osher Life Long Learning Institute and the Road Scholar Program.
Attendees will have a chance to speak directly with participating institutions, hear about their programs during a lively panel presentation and enjoy light refreshments. There are so many choices available to explore and this will be the perfect way to decide which programs fit your interests. The event will be held on Saturday, May 19 from 9:30 a.m.-noon at Westminster Presbyterian Church at 2701 Cameron Mills Road in Alexandria. Register today by calling SSA at 703-836 4414, ext 10 or online at www.seniorservicesalex.org.
By Mary Lee Anderson
Resource Center Director Senior Services of Alexandria