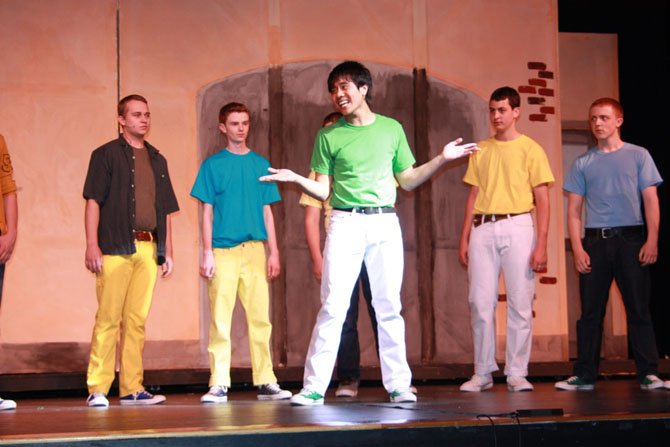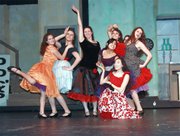 South County Secondary School Theatre Department is ready to rumble as the popular musical, "West Side Story," hits its stage this month. Set in the mid-1950s, the play tells the story of two rival gangs, the Sharks and the Jets, who fight for the same territory in New York City.
Tony, a previous leader of the Jets who wants something more in his life, agrees to attend a dance and support the Jets as they challenge the Sharks to a rumble. At the dance, he meets Maria, the younger sister of Bernardo, the leader of the Sharks. Bernardo steps in and sends Maria home. Tony searches the streets for Maria and finds her on her balcony. They pledge their love to each other and plan to meet the next day.
After a tragedy, Tony must face Maria, as the two of them try to find a way to be together.
Featuring a cast and crew of more than 58 high school students, the production includes the talents of Dean Maldonato as Tony, Whitney Turner and Katie Murray as Maria, Kathryn Moore and Claire Gallagher as Anita, Nikko Custodio as Riff, Yusuf Alizo as Bernardo, Angel Hernandez as Chino, and Jack Gereski as Action.
"We have 24 young men in the show, which is unique. Not many theatre programs are flush with male actors," said Kathie McCormally, the show's director and the school's drama teacher.
West Side Story
Performances: Friday and Saturday, May 4 & 5, 7:30 p.m.; Friday and Saturday, May 11 & 12, 7:30 p.m.
General admission is $10, and $9 for senior citizens and students. Get tickets at the door, or discounted tickets online at southcountytheatr.... Performances will be held at the Dale S. Rumberger Auditorium, South County Secondary School, 8501 Silverbrook Road in Lorton.
"Being in 'West Side Story' is a great opportunity for anyone because of the difficult music, songs and dances," said Dean Maldonato. "Being Tony is an added bonus."
Katie Murrey, who is double cast as Maria, said being in the musical helps her get through the school day. "Knowing that that afternoon I can go to rehearsal, be someone else, and feed off of all the amazing energy that is the South County theatre department. What a fantastic blessing this show is," Murray said.