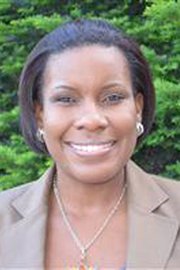 The Arlington School Board appointed Keisha Boggan as the new principal of Jefferson Middle School. Boggan has been the principal at Francis C. Hammond 1 Middle School in Alexandria since 2009.
Boggan received a bachelor's degree in political science from North Carolina A&T State University. She has a master's degree in public administration and a master's in secondary education, both from the University of Akron. Boggan also has an endorsement in school administration from George Mason University.
Boggan has been with Alexandria Public Schools since 1996 when she began her teaching career as a sixth grade history teacher at George Washington Middle School. In 2001, she served as program evaluation specialist before returning to George Washington Middle School as an assistant principal and an associate principal. In these roles, she was responsible for student welfare, safety and discipline, teacher evaluations, curriculum and instruction, special education, English as a Second Language, staff development, the new teacher induction/mentoring program and the school improvement plan.
In 2006, Boggan was named principal of George Washington Middle and then in 2009 she became principal of Hammond1 Middle School.
Last year, she was named Alexandria's Principal of the Year and received The Washington Post's Distinguished Educational Leadership Award. She also received two Outstanding Public Service awards in education from the Alexandria Chamber of Commerce in 2001 and 2009.
Her appointment will be effective July 1.