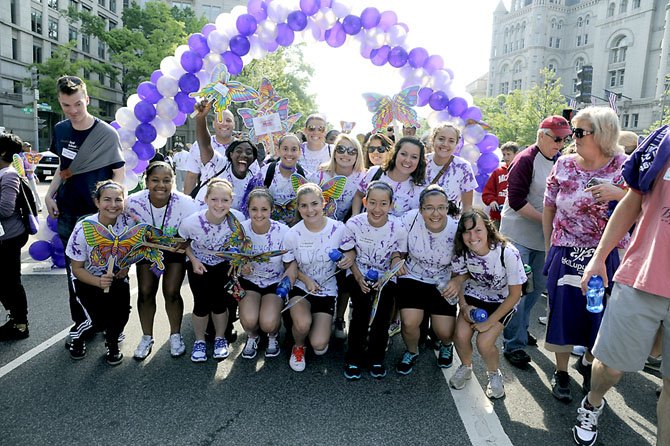 Springfield — The Lee High girls' soccer team participated at the recent Lupus Walk fundraiser event in Washington, D.C. Lancer team members sent out emails to fundraise and bring awareness for the benefit event. The walk itself was 1.5 miles.
Lee High head coach Nikki Giunta is quite familiar with lupus as a result of her mother having the disease. She was pleased and proud that her Lancer players wanted to support the cause.
"It was really a touching moment for me and to see how great my girls were at the event," said the coach. "It really made me proud that these girls were not only hard workers on the field but role models off the field as well."
On the field of play of late, Lee reached the .500 mark (5-5-1) with a 1-0 Patriot District win at Annandale last Thursday, May 3. Two days earlier, the Lancers, in a home contest, played district opponent, first place Woodson, to a 1-1 overtime tie. Lee was playing with just 13 players in that deadlock with the Cavaliers.
"Just seeing the way the girls persevered through a full game and overtime, and giving their best at every moment was something that made me very proud," said Coach Giunta.
Lee was scheduled to wrap up the regular season with two games this week - a non-district game at Madison on Monday, May 7 and a district home game versus West Potomac on Wednesday, May 9. Lee will begin play in the Patriot District tournament next Monday, May 14.