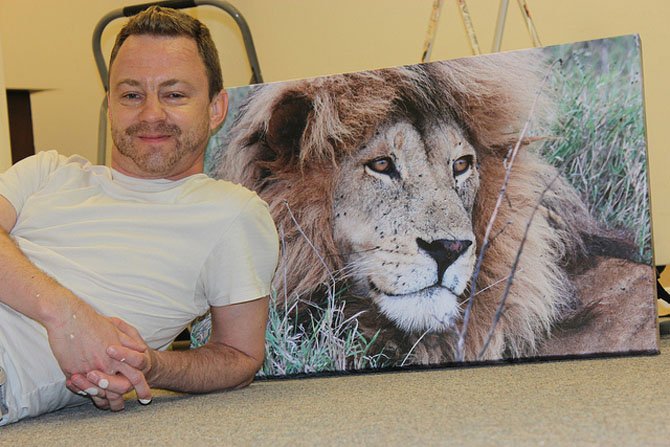 Arlington — This week marks the opening of Artomatic 2012, the Washington area's biggest free creative arts event. Artomatic will feature work by more than 1,300 artists, performers, musicians, filmmakers, fashion designers, and creatives of all kinds. Doors open to the public on Friday, May 18 at 6 p.m. at 1851 South Bell Street in Crystal City, one block from the Crystal City Metro Station. The festival runs through Saturday, June 23.
"We are so excited to kick off this year's festival. Artomatic 2012 will feature an amazing line-up of artists, performers and work by the area's most eclectic creatives," said Barry Schmetter, Artomatic's Event Director. "Every day will feature something new, exciting and different. It's a great opportunity to enjoy and truly celebrate the dynamic arts community we live in."
Artomatic is well known for transforming empty spaces into vibrant arts communities that celebrate creativity and create a unique and exciting event for tens of thousands of visitors — all free to the public. During the day, adults and children alike can participate in dozens of workshops and events. And at night, thousands of people descend on Artomatic to discover art, listen to music, and meet new people.
This year's venue spans more than 380,000 square feet of event space — the biggest ever Artomatic. The event will feature a cafÈ, food and drink stations, and an artist marketplace where visitors can purchase select works by artists participating in the event.
Artomatic will be open:
Wednesdays and Thursdays: noon to 10 p.m.
Fridays and Saturdays: noon to 1 a.m. (Opening night is Friday, May 18 at 6 p.m.)
Sundays: noon to 5 p.m.
Closed Mondays and Tuesdays
For the latest information about Artomatic events, workshops and happenings, subscribe to Artomatic by email or Facebook, or visit the Artomatic website. New events will be posted weekly.