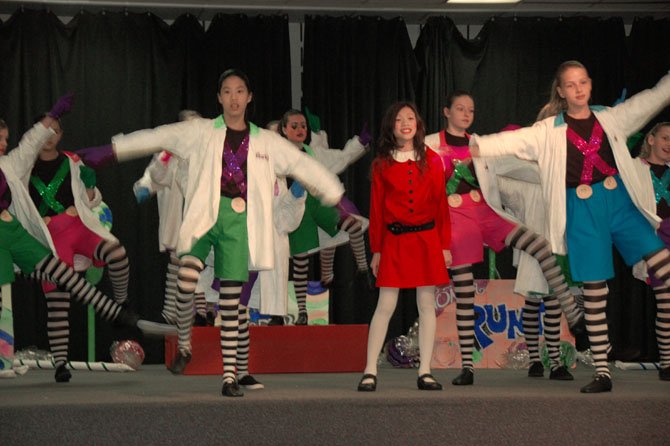 Last weekend, Forestville Elementary School performed the musical, "Wonka," about a children's contest at a fantastical chocolate factory.
Actors auditioned in January and had been rehearsing for months in preparation. Under the direction of Dodgeball Theatre director Haley Murphy, and with the choreography of Heide Zufall and Music Direction of Irena Chklovskii, the 47 young actors created an evening of wild and fanciful characters, locations, dances, and songs. "This has been an amazing group of young actors who put on an incredible performance," Murphy said.
Based on the original book "Charlie and the Chocolate Factory" by Roald Dahl, "Wonka" tells the familiar tale of the enigmatic Willy Wonka as he leads five very special golden ticket winners and their parents on a tour of his factory. Familiar scenes include children falling into a chocolate river, blowing up into a blueberry, falling into an incinerator, and being shrunk into a six-inch boy. The production was a visual delight, with the fanciful costumes by Cynthia Adler and set by Jan Rossberg creating a candy colored playground for the actors to explore, as they move through the audience and all around the performance space.

The high energy show was the result of collaboration between many volunteers and professionals, and enabled the students to experience the joy of performing. "We are very lucky to have a school such as Forestville, which has such enthusiastic support for the arts," Murphy added.